After the birth I was sent to the first floor. My daughter, was already there, in a cuvette for newborns. I lay down on the bed and put it next to me to feed her.
For a while I looked at it. What she tiddly and pretty. She opened her eyes and also looked at me with such a serious and quite conscious look. I was even surprised that newborns are capable of this.
While we were lying, I wrote an SMS to my husband, and he immediately called back. We talked a bit and I fell asleep.
The next morning I had to be tested. The usual procedure after childbirth. Filling the jar with liquid contents, I went to the change window. From the chamber to this window was 10 meters.
Coming out of the ward, I realized that if I didn't sit down now, I would faint – my eyes were dark and my flies ran. And since I had stitches, it was absolutely forbidden for me to sit down.
I somehow clung to the wall and as I was able to lean a little, so as not to fall down at all. After standing for about 3 minutes, I still reached the coveted window along the same wall and back. When I arrived, I plopped down on the bed and did not get up until the doctors went around. I was prescribed a drip.
In our hospital, those with sutures are discharged on the fourth day. I waited for this day more than ever. I really wanted to go home.
Statement did not take place

Before discharge, remove the seams and all pass inspection.
I removed the stitches. But on inspection, it was found that they parted! And besides, the uterus is not reduced to the desired size. Inside was a piece of afterbirth and infection had already gone.
– I will not write you out! The doctor told me and transferred me to another room.
First, I was prescribed oxytocin and some other drugs. They put droppers. And in the evening of April 30, they said that in the morning they would be sent for scraping. I was very worried, crying. But nothing can be done, it was necessary to be treated.
Operation
It is May 1. Almost all the doctors had a day off and I barely found someone who could do it.
As I understood, it was a doctor from the department of caesarians.
An elderly, very experienced woman who looked at the loose seams was clearly angry and said this to the nurse with displeasure.
Then she began to resent the fact that it had to be done to her, that she and she had a lot of business without me.
The assistants recorded a nurse midwife who was on duty on the floor. She was clearly not ready for this! And, it seems, this has never done.
Another couple of anesthesiologists came and I was given a narcoosis.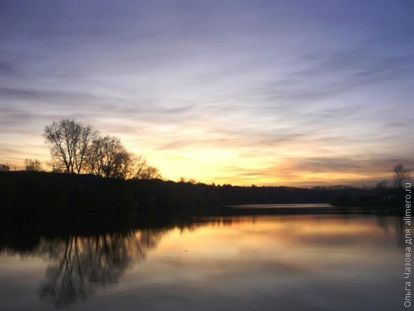 Anesthesia

This time, the anesthesia did not work as relaxingly for me as it did after childbirth. It was a nightmare.
It seemed to me that I was rubber and kneaded in some white and orange pillows. It was very hard and I'm trying to get rid of this burden.
Then I saw a flash of light, it became very easy and free.
– Died! – distantly heard to me.
I flew somewhere, saw around the sandy mountains and the river. In front of me was a woman in long dress. And I understood that I had to go after her.
But someone from behind shouted my name.
– Olya! Olya! Olya!
If I stopped and began to look around, the voice was heard more clearly, and I lost the one that was in front of me. And when I tried to catch up with her, the voice calling me sounded faintly audible.
And so, I almost came very close to the one who was walking ahead, when suddenly it disappeared and manifested above the river – it hung in the air, saying only one phrase to me: You cannot be here !.
Then the voice that called me by name became more and more audible. And I again began to pause in the white-orange pillows. I heard some kind of crunch, similar to the crunch of freshly frozen linen, frozen in the cold. The smell of fresh air and the voices of the people.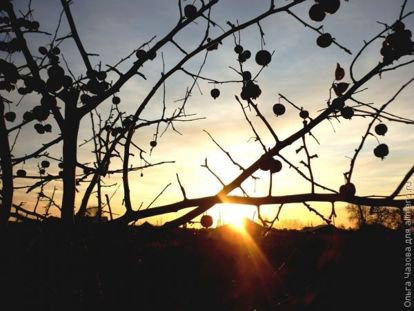 I was put on my bed. I felt awful, I was still delirious.
After a while my girlfriend came. She lay in the next ward and, just like me, gave birth to a daughter, only a day before me. They were not discharged, as they had hemolytic jaundice of newborns. And they were given special quartz baths right at the maternity hospital.
While the child was asleep, Svetka came running to me, to understand my, already full of screaming daughter. She morally encouraged me too.
Then I was injected with a dropper. And left. Sveta also went to her room to check her daughter.
As it turned out, I was injected with an IV not quite correctly and began to inflate on my arm. I spun the wheel and started screaming. There was nobody, nobody heard me. Fortunately for me, Sveta returned and called the nurse. Perekolot this ill-fated dropper.
Then everyone who was at work that day began to run into my ward. Everyone was interested in my seams and why they diverged. Thought, whether an infection, whether I sat down. The tests were good, I didn't have any specific infections during pregnancy.
As a result, they decided – colpit – and prescribed antibiotics.
On the same day, in the evening I went to the nurse post for candles. But there was no one, and how on purpose, my card lay open. Out of curiosity, I decided to read what they write about me there. And she was a little dumbfounded.
It turns out that during such a seemingly simple operation as scraping, I was in a state of clinical death. There was still indicated time, but I no longer remember him.
After five days of the drug attack, I was finally sent to re-seam stitching.
Again anesthesia
This time they began to cook me much more carefully. From 6 pm it was impossible to eat anything, on the night of the enema, on the morning of the enema. At first they said that they would change the clock at 10 in the morning. But it was not there.
I waited until one o'clock. I wanted to eat terribly!
And, finally, the head of the department itself and the head physician came. Then anesthesiologists were brought up. And with the phrase: Oh, God, she again!, Drove a dose of anesthesia.
This time there was nothing criminal except for the fact that they later told me that I was very mother and sang songs about birch. She also read poetry of Pushkin, Yesenin and her own loudly. And she talked some nonsense about her husband.
Personally, I remember that I had a lot of fun.
They put cosmetic stitches on me and sent me home the same day, with the proviso that I would come to take them off on the fourth day.
My husband was even allowed to pick us up not at the appointed time, but much later. Usually they have an extract per hour, but my daughter and I were taken at 5.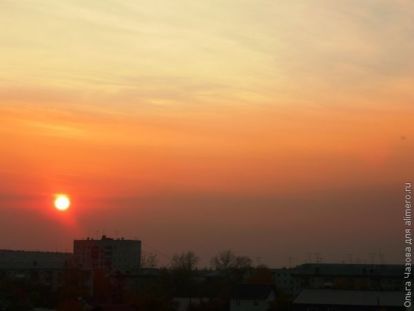 Houses

I came home bruised and skinny like a stick. I was very lucky that my daughter did not create any special problems for me in the hospital – she ate and slept. And some mummies only shake their own at night, because the roar is worth a yoke.
Repeated sutures were very painful. I crawled off the couch almost crawling. But somehow she managed to go for a walk with the child and drag the stroller to the second floor.
As they say, houses and walls help.
On the fourth day, I returned to the perinatal center, where they removed the stitches. And I ran away from there with great joy and faith that for five years I would not return there anymore.
But it was not there, a year later I had to visit him again.