During pregnancy I had to cope with a cold several times. Usually, I take a cold on my feet, swallowing a couple of pills and a few spoons of syrup, but during pregnancy I was treated at home with folk remedies.

Heat

The first thing I did during a cold was to heat the room, as I noticed that a rhinitis and cough most often begins with me when there is not enough heat in the apartment, for example, when the heating is turned off.
The second step is warmth on the throat and sternum, a thick scarf both day and night, without removing it, until not only the sore throat, but also the coughing pass.
Danger of coughing

Those who are faced with coughing during pregnancy should not explain how strong pain in the lower abdomen is accompanied by a cough. Inside these spasms occur, it seems that internal organs are torn: pain, tingling, pulling – this is how the pain under the tummy can be described.
To relieve the pain, I was pressing my knees right under my stomach, so the coughing fit was easier to bear, and there was no pulling pain after you cleared your throat. I have always felt the approach of a cough wave and had time to group.
The stronger the cough, the more dangerous it is, as it leads to the tone of the uterus, therefore, all the folk remedies you know, and medical, that do not harm the fetus must be put to fight.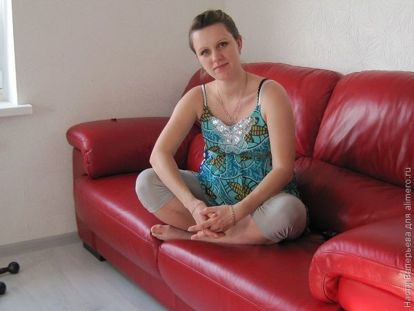 Remedies for cough

My favorite remedy for coughing is pepper plaster. I usually buy perforated and stick it on the sternum. The first day burns, and then itches, but you can tough it out. The patch perfectly warms the trachea and bronchi.
In parallel, on the back of her husband drew me an iodine mesh. The procedure also has a warming effect.
Mustard pills also help well, but not in their traditional use, but if you put them on your feet and wear wool socks. Legs are not previously soar, it is strictly prohibited.
Moms who are not afraid of allergies, you can drink boiled milk with honey. This is an excellent folk remedy for cough, but remember that honey can cause allergies to the baby, especially if there are allergies in the family. Here we must choose from two evils. Unfortunately, the process of pregnancy is constantly accompanied by such a choice.
Treat throat

Bring your throat back to normal will help all sorts of gargle. I did them every 2 hours, alternating composition.
The most tasteless is soda and salt together, dissolved in a cup with warm water.
Camomile tea. If the infusion is strong, dilute it with warm water and rinse. It is pleasant, almost without taste. By the way, chamomile tea can be taken inside.
The third rinse is only for those who do not have toxicosis. Finely chopped garlic, filled with water and infused on a steam bath. Also, the tincture is heated if it cools down. It is undesirable to plant it. A very unpleasant smell from the tincture, but a very good result.
Runny nose

In the fight against rhinitis, I can only advise washing with brine. And again, when blowing out the nose, it is better to group, to press the knees, so that the process does not bring the uterus in tone.
Here they are my recipes for colds during pregnancy.
And how did you save yourself from this infection?