Childbirth without pain. It would seem that this is impossible if you do not conduct medical anesthesia. But I myself was convinced that this happens. I talked about my quick and painless first birth.
You might think that this is a matter of chance. But the second birth I went without great pain, so that I can call them painless.
Again, many may think that this is just a coincidence. And it's all about luck, and it is also possible that I have a very high threshold of pain sensitivity.
My third birth
Both assumptions are quite true. When my third pregnancy came, I began to seriously fear that this time the pain during childbirth might turn out to be more tangible. Although, to be honest, this thought was only a few minutes.
In October of this year, I gave birth to my son. Childbirth was scheduled for November, but the baby chose to be born not in Russia, but in Austria. I will then share my experience of giving birth abroad.
And now I want to talk about the fact that these already third genera have been minimally painful.
Yes, of course, during the drinking period I felt some pain, but at the same time I understood that at that moment it was not only difficult for me. During the period of labor pains and practically was not. I had fun trying to talk to the medical staff in German, although my knowledge of this language is far from excellent.
Upon arrival home, and we left on the third day of the son's life, I thought about why all my friends say that they experienced very strong pain in childbirth, but I did not experience such sensations.
Perhaps the whole question is that I did not set myself up for difficult childbirth. The whole process of labor, I thought more about the baby than about myself. I tried to joke, smile and just enjoy everything happening.
Naturally, I am not saying that all women experiencing severe pain in childbirth are egoists and think only of themselves. Of course, it is not.
It's just that, apparently, the attitude to pain, as such, plays a role, and, of course, the threshold of pain sensitivity also plays a significant role.

Psychological methods for reducing pain in childbirth
1. The right attitude.
A woman should try to keep a positive attitude and a positive mood. It is very important and helps to look at the process of childbirth in a completely different way.
2. Meditation, prayer and affirmations.
It doesn't matter which way you choose. They all help a lot. You can repeat prayers to yourself, you can meditate. Do what is closer to you. Affirmations can also be repeated absolutely any. Even the most common words, but spoken with great faith, help to reduce pain.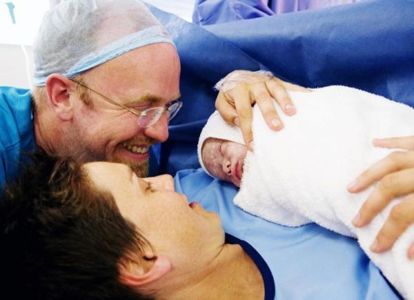 Just say: My childbirth is painless, my baby and I are completely healthy, etc. There may be many options.