I always dreamed of not feeling fear during childbirth. Always very diligently looking for information about how you can adjust yourself to stop experiencing excitement.

Three attempts to give birth without fear
With the first child I actively used the technique of meditation. I tried to relax, but still there was a very strong alarm. Fear of the unknown, of possible pain. Although everything went great, I had these feelings during my entire stay in the maternity hospital.
During the second birth, my fear became even greater. Although I tried to tell myself all sorts of positive sayings, I read prayers, I tried to calm down and concentrate on the process of childbirth, but I did not worry until I were at home with the little ones.
Third births were probably the most fearless. During the whole pregnancy I set myself up for the positive and, it would seem, that already the third time, why should I be afraid? But it was not there, constant excitement was during the whole process of childbirth.
Everything seemed to be positive and not so painful, and the situation was wonderful, and the alarm did not go away.

Does everyone have fear during childbirth?
It seems to me that fear and excitement are normal feelings during pregnancy. Can not do without them.
Although it may be I am such, I can not cope with my emotions. Here my sister never practically worries, and the fear during childbirth is completely unknown to her. She is going to give birth to her second child in India, this time she wants to give birth directly to the ocean. A midwife is going to look right on the spot.
But I had all three times anxious feelings during childbirth, although I tried to use techniques of meditation, relaxation and a positive attitude. Apparently, everything depends on each individual person.
I do not even know what can help me overcome fear and excitement at the birth of a child.
Great-grandmother told me that after the birth of the fifth child, she no longer experienced any fear, but only perceived the process of childbirth, as something completely ordinary.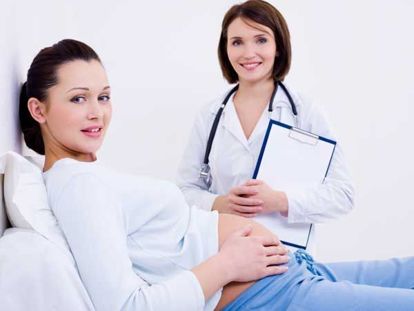 I'm not going to give birth to another baby yet, so, unfortunately, I cannot check this theory. Although, if suddenly I get together, I will definitely share my experience! 🙂