I did not know how my husband in labor could help me, but I was afraid to go without him. Mom, dad and other relatives did not exactly fit me, because of their excessive emotionality. Having studied the information together, we decided that we were going together.
The decision was not easy. Especially my husband. I had to tell him all the fears. And he has already decided that he can handle them.
I understood that it would be painful and morally prepared myself for this. But my main fear is inadequate behavior of medical personnel. I heard that the pain may be such that your head will be blown away. In this case, I can not properly respond to them. I heard that there was no one to give even some water in childbirth, that while there was a period with contractions, there was nothing to rely on in the hospital corridors. Yes, and much more. The husband had to help solve these problems.
Advantages of the fact that dad is near:
1. Calm and comfort.
You always know that you have someone to rely on. There will be a person next to whom you and your baby are not indifferent. Who will do everything for you.
2. Medical staff.
Believe it or not, the staff treated me quite loyally and did not allow myself any rudeness. The only thing was when there were attempts, but for some reason they did not work out for me, one midwife made picturesque eyes. It seems to me that she probably could have smacked something. But her husband gave her no less eloquent look that she did not even open her mouth. Well, when the disclosure was already sufficient for the birth of doctors was not there, their husband called. If I were alone at such a moment, I would not be able to go after the doctor, and no one would check me, because I started giving birth only 4 hours after the start of the first bout. And, as I wrote, the doctor was very surprised by this course of events.
3. Private room.
When you take your assistant with you during the delivery, they give you a separate room. You hardly hear what is happening around. And even if you hear – you have someone to distract. And in general you will be left to yourself. Though on the ears stand there. To be honest, I have little idea how to give birth all together in one family block. It seems to me that it is not the most pleasant and useful thing to hear and see someone writhe in pain. Although the situations are different, of course.
4. Help and colossal support.
Well, what kind of doctor will be constantly with you? Even if you pay, he will not sit around you every minute anyway. And even more so to massage the back, tell jokes and share memories.
5. The moment in which, without the Pope, by no means.
All that is higher – I wrote directly about the future mother. And about the child anyone wondered? Maybe he was scared and hurt there too? There is no evidence. Of course, the child himself knows what to do and he will definitely cope, but why not help him? I had a moment when it was painful, and my little son started moving in me. I took this stir for anxiety, because they caused me even more pain. I just froze in the position in which I was and could only follow the breath. But something told me to ask my father to pet the child, to calm him down. And it worked! I myself would not have been able to.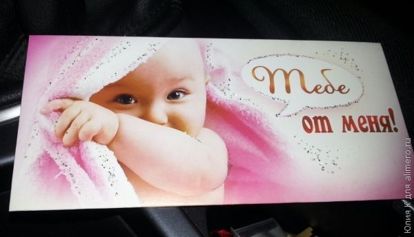 When dad is not worth taking with you?
If dad is inadequate, he is afraid of everything, panics, not sure of himself – it is worth seriously considering whether to take it with you! In any case – you can try. If you do not like it – at any time dad can be asked to go out the door. Just agree with him about this in advance so that there will be no offense.
By the way, when you are very close to childbirth, you will realize that you can handle alone. Please don't tell dad about it. Do not hurt him, he also tuned. Well, do not be afraid of pain. Not so bad devil … Believe me!