This is one of the most difficult stages of pregnancy for me. Began with 4 weeks of pregnancy, gradually increasing. Many women go through it, for someone toxicosis occurs in a more severe form than me, but for me, the feeling of nausea is probably the worst thing of the ailments. I was glad only that after these torments my baby would be born.
How I escaped from nausea
The first thing that came to mind was candy and lemon. Toxicosis began in the morning and until I go to bed. When I woke up, I drank tea with lemon, and I felt a little easier. And so throughout the day – tea and candy (they also eased a little condition).
Maybe it would not be so bad if I got up in the morning not early, but after sleeping (they say that this is easier), but I had to go to work and I went there with such a good mood and improved it for everyone .
Toxicosis interrupts the feeling of hunger. Not only was the mood at zero, and did not want to eat at all. But it was necessary somewhere to take strength and energy … In general, due to toxicosis, I quit my job, thinking that my condition would improve, but in vain, nothing has changed.
My meager menu
Almost from all smells of food I was terribly upsetting, so it was extremely hard for me to cook something, and my husband (thanks to him) understood me. Basically, I ate through strength and little. It could effortlessly eat sweets (chocolate, ice cream, etc.), goodies, delicacies (salmon, expensive sausage), some fruits, spicy Korean carrots and raw meat – beef (struganin). Though dangerous, I couldn't do anything with myself.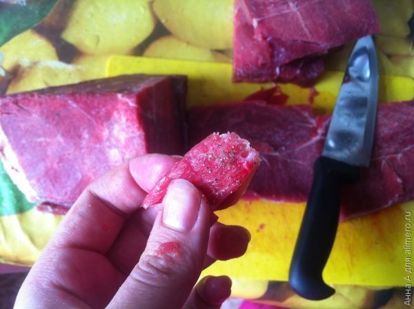 What the doctors said
For 3 months of toxicosis, I lost 4 kg. My gynecologist said that there was nothing terrible, although I was a little afraid, because there was no belly and the strength was gone. It even happened that I ate only 1 chocolate with tea for the whole day. She advised a couple of drugs for nausea, but they did not help. Once, having come for a blood test, early in the morning and after standing in line for 3 hours, I lost consciousness, sitting on the couch.
I was so jealous of women who did not know what is toxicosis. In general, it lasted for 3 months. After this difficult period, I began to eat a lot and gained 20 kg by 40 weeks.
How to survive this period?
Anyway, completely get rid of nausea will not work, but you can alleviate the condition. You need to be more often in the fresh air and distract yourself with different activities and activities. And the main thing is to reassure yourself with the thought that it will not last forever and end sometime, it will end with a wonderful and long-awaited event for which you all endured it.