I thought about myself, my motherhood and the decree for a long time. What have I come to? Decree is not just a job (as they say in funny quotes on social networks and on mother forums), this is part of life, which for me personally is considered the brightest and most incredible.
Here I communicate with many familiar moms. Each in its own way to treat the decree. Who says that as soon as possible to work back and join the office everyday. Who loads himself with homework: washing, cooking, cleaning. If only not to deal with the kid, but more with the house.
But I don't blame the girls, because everyone has different opinions and attitudes towards everything. Maybe right, it is worth spending a lot of time at home, creating comfort, cleanliness and order there. But someone, like me, understands that work, of course, is necessary, but children are in the foreground.
You know, at the moment I have to work and do something at home. And we have kindergarten, gymnastics and classes (preparation for school). All this I try to keep up with the children. In the back, I hear the condemnation that Oh, yes, children have no childhood, they carry them everywhere! Two in one stroller !, What kind of mother ?.
Have you been with me at least one day? At least they would have sat next to me and everyone would have understood themselves.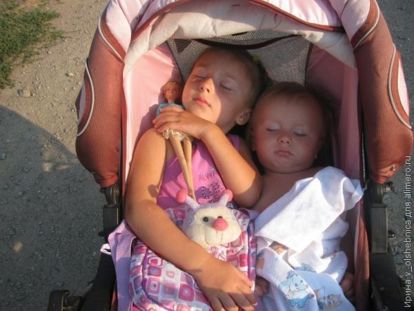 Children have a bright life
You know, many psychologists say only that and for the full and reasonable development of a child, you need to take him with you everywhere. Honestly, I did not know about these studies. But I do it by itself. We are together in the city, on my business and shopping. So I do not worry that something can happen to children. They are with me, here they are, near. We play in the city, in all urban areas and parks.
You have to walk a lot. Therefore, we do not bypass the swing, park, trampolines and shops. We are already many in the face know and waving from the bus. There are nice people, with humor and understanding that pleases. 🙂
Now I just can not imagine my life without children. I do not argue, work in life is a very important part, because to eat and dress for something you need. Therefore, I perfectly understand those girls who are building a career, trying to achieve something, to achieve. I would also like to achieve a lot before the appearance of the child. But it turned out differently.
I became pregnant at 19. Bore at 20. Want to judge, want – no. Your right. But I know one thing: I always wanted to be Mom, messing with diapers, diapers and not sleeping at night. Stupid? Maybe I don't argue … Even when the neighbor gave birth to a boy, I skipped school, pretending to be sick, to sit with the baby and help something with the neighbor.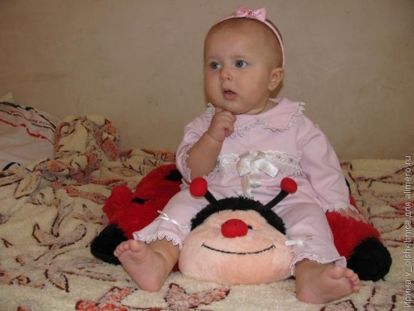 Therefore, such an offense (as for me) as an abortion, I would not have dared, if someone strongly persuaded me or pressed (put ultimatums). I gave birth to wonderful children with a difference of 3 years. Little difference, right? But they are very friendly and I am proud of it.
To say that it was difficult for me to say nothing. It was incredibly difficult during the first decree with my daughter. I had to learn and look at the baby. But as I repeatedly wrote, I managed to learn. There was also a period of lack of money, a period of constant depressions and scandals in the family.
Then, from one decree, I gradually moved to another. Even before pregnancy, by chance, I had a much-desired and necessary job. Yes, remote. I was able to provide the baby and prepare for the birth of the second baby.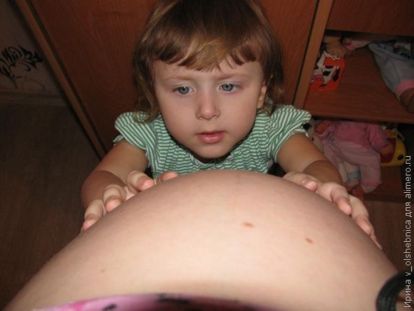 Difficulties and successes
Judging by myself, I can say that for me the decree was a kind of test. After all, if I were a weak-minded person, I would live without a husband, with my mother and without a job. And so we quarreled and made up, experienced many difficulties together, supported and supported each other, even at a distance.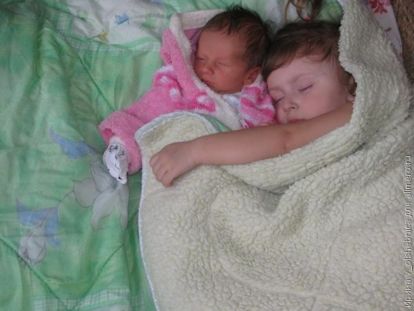 I did not expect from myself that I could cope alone, without any help. But it turns out that I am a strong man, able to achieve something. I may not be a careerist, but I am Mom, and this is the most important status in my life.
I have a wonderful job, for which I donate a night's sleep, but I get not only money for it (and sometimes these are quite good amounts, as in the joke It's all to me?), But also a great pleasure. And this is interesting and new information, a lot of pleasant acquaintances and meetings. And all this I achieved, being on maternity leave. Therefore, this holiday for me is really a springboard to a new life.
And how do you consider the decree for yourself?