I have heard this word more than once. It terrified me. A caesarean section can be planned and emergency, in my case everything was fine according to plans and nothing foreshadowed any complications. The pregnancy proceeded normally, the baby didn't deliver any particular inconvenience, although the experienced friends in this matter scared me with terrible toxicosis and other disorders of the body.
The only thing that tormented me was that I constantly wanted fresh berries, straight from the forest clearing. My husband had a bit tight, especially in winter. Grateful to him for this, he was able to survive all my whims.
Caesarean times

The water broke suddenly when I washed the floor (I knew that they would scold me for it, but I could not sit idle). I called my husband, he took time off from work and was home a couple of minutes later, since he worked in the next block. On our typewriter, baby, we got to the hospital. The contractions by that time had somehow subsided and the interval between them was getting smaller, although I was waiting for the opposite.
My sister helped carry out all the necessary procedures for preparing for childbirth and I was waiting for a miracle to lie down on the couch in the ward, where behind the curtain someone was screaming very loudly, which terrified me.
A little later the doctor came, everyone started fussing around me and this running around definitely frightened me. Nobody really responded to my questions, they answered with general phrases. I just realized that contractions were very weak and it would be better to have a cesarean. How could I not want my baby to be born like this, but I did not have to choose.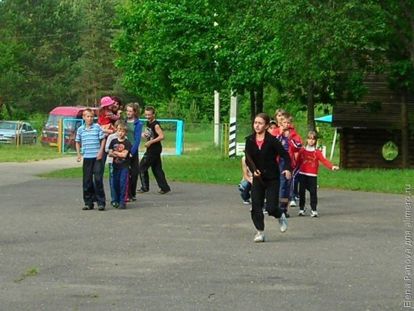 General anesthesia was done, so I woke up in the ward. Then they brought my daughter to me, the baby was healthy and beautiful. Although ugly children do not exist, especially for the mother. This was my first Caesarean, the sutures were delayed for a long time, but these are all trifles.
Caesarean two and three
Very little time passed and I got pregnant again, we really wanted a little brother for our baby. Now I already knew that the usual process of childbirth was not for me, the doctor generally dissuaded from the second pregnancy (immediately after the first time), but the second time everything went well. True, another baby was born. We were very pleased, but we still lacked a defender.
I do not know how I decided on the third time, but somehow I decided. I was not scared at all, but everyone around me (relatives and doctors) were shocked by my perseverance. It turned out that everything is not as scary as they painted this picture. My son was born.
Now I am not yet 40 years old, and I am a happy mother of three children. And I do not regret at all that I decided on this. After all, Cesarean is not as scary as they say about him.
What is the limit of cesarean sections by quantity? I counted to three.