When I was pregnant, like all mommies, I read. I read a lot and thoroughly. And I was firmly convinced that I was born naturally, without
surgical intervention.
If you take a little background, then my pregnancy was perfect. And in general I am a positive person, so, surprisingly, I was not at all afraid of giving birth. I was sure that everything would go smoothly and easily. But my baby decided in his own way and was born on the 43rd week and according to his plan.
I already lay in pathology more than a week. On the 9th day, my waters broke in the morning and there was no change before lunch. There were contractions, but the interval between them was not reduced. Under the persuasion of relatives and doctors, I signed a consent to a cesarean.
Meet the baby
It was very difficult, I cried and worried. In connection with some features of the body, I did general anesthesia. Therefore, the whole operation, I slept. To be honest, the first hours moved away from anesthesia. And the milk came only on the third day, but these are the only drawbacks that the operation had.
They operated on me at 6 pm, came to my senses after 3 hours. And then I saw my crumbs. These are unforgettable emotions. I slept the night, the babysitters were busy with the baby. And in the morning I already sent all the photos of my miracle. I felt great.
After the operation, they put me into intensive care. But in the morning the doctor approved the transfer to a regular ward. A nurse comes in with a wheelchair for me – and I don't need it. I got up (not a day after the operation). Began to fill the bed, things to collect.
Here comes the doctor:
– Julia, quickly sat in the chair, and no sudden movements.
– I timidly asked:
– Maybe we should not?
The doctor looked menacingly, and everything became clear. In general, I am leading to the fact that, of course, everything is individual. But after Cesarean, I felt better than moms who gave birth themselves.
On the third day we were discharged home. Milk came (son fed to 2 years with a tail). The scar is almost invisible, it is barely noticeable. And most importantly, the baby is healthy, he has a neat head. This is particularly striking. Since during childbirth, the baby's head is very easily injured.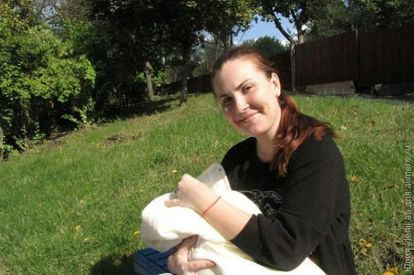 My result – I give birth to the second only with the help of Cesarean. Although the doctor says that you can do it yourself. But I honestly do not want to. Of course, this is not an indicator, but if there is a possibility of cesarean, then I will choose him.
There is a lot of debate and research about the dangers of cesarean, the backwardness of babies and so on. So these are all myths, my experience is another confirmation of this. Therefore, mammy, do not be afraid! Caesarean – not as scary as it seems.