Breastfeeding is one of the most beautiful processes conceived by nature. So I thought, until I gave birth and faced a number of terrible problems that I could not even imagine. Despite my sad story about breastfeeding, I remain committed to it.
The arrival of milk in the maternity hospital

My story began with the hospital. The first thing I happened to encounter was the arrival of milk on the second day after birth. This is a common occurrence for all pregnant women. But when you do not know at all how to breastfeed, and even more so how to decant, it becomes a real torment. Fortunately, in a bag with products, which my husband passed to the hospital, I managed to put a breast pump. He saved me.
Not as an advertisement, I want to note that for all the time of breastfeeding I have tried many of them, the most worthy of them turned out to be Avent's breast pump. Maybe it will not suit someone, but to me, with my problem breast, it became just a salvation. Those who are going to the hospital, I strongly recommend to take this device with you in order to exclude a similar problem.
Nipple cracks and infection
When I was discharged from the maternity hospital, the second misfortune befell me – I came home with broken nipples that were constantly bleeding. Despite the fact that newborn babies do not have teeth, with sharp gums they can very severely damage breast tissue during sucking.
The wounds did not heal for a long time, I could not cure with ointments, which are usually recommended by experts. I tried and bepanten, and panthenol, maybe something else – I do not remember. Feeding brought unbearable pain, and a month after being discharged from the maternity hospital, I went to the hospital with nipple infection. A terrible thing: the temperature is forty, the chest hurts terribly. Against the background of such a picture develops mastitis. For those who do not know, this is stagnation in the milk ducts.
Since it is impossible to drink antipyretic drugs during breastfeeding, the only thing that doctors recommended to me is to strain oneself. Lying alone in the ward, I did it all day and night. Very helpful in expressing hot compresses. I took the diaper and drenched it with hot water, then put it to my chest for a few minutes and then squeezed the milk.
So, after spending a few days in the hospital, I returned home. Painful nipples tormented me. They tortured me so much that once I could not bear the pain, I ran to the surgeon (and the stagnation continued). He prescribed me Bepanten, Vishnevsky ointment, which, in my opinion, it is forbidden to impose on the chest, and alcohol compresses, from which later burns remained.
A kind nurse in the office, when she saw my desperate state, advised me to brush my nipples with green paint and more often to air my chest, so to speak – to let her dry out.
Zelenka – a miracle cure
This topic is very delicate, but I think that my story will really help someone. After visiting the doctor, I discovered a miracle cure – brilliant green! And, despite the fact that my son had a green mouth for a long time, the nipple problem was exhausted.
My husband was pleased with my appearance when I was walking my chest, but, unfortunately, other ways did not help me.
Mastitis and rejection of the child's chest
The second, third and fourth time I went to the hospital with mastitis. The doctors' verdict was the same: it is impossible to be treated – to be guarded !. The third time, I remember, I received antibiotic therapy. It was necessary for a while to refuse GV. On the next return home – the child stopped taking the breast.
Experienced mommies know that the child quickly gets used to the bottle. The shape of the nipples and a large stream of milk make him lazy. Having tried the best, the kid gives him preference.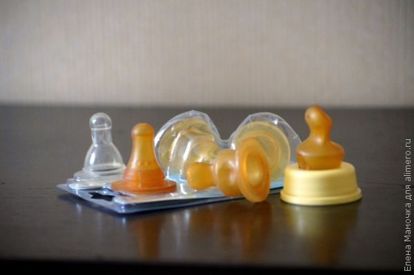 The terrible period of training the child to the breast began. I often cried when my son turned away from her, sobbed with the baby when he cried from hunger. By feeding a baby from a spoon, which is very tiring, we managed to survive several days of crying. He began to wean off the bottle, turning to a spoon, and later returned to GW.
In the store, I managed to buy latex nipples of an unusual shape for bottles, which from a distance resemble the shape of a woman's breast. The duct in them is as small as possible, which makes the child work while sucking. They were helping me out when I left. After them, the child quietly switched to the mother's breast.
The best methods of dealing with mastitis

Fourth and fifth times, I also found myself in a hospital with stagnations. I was accused of just being lazy about expressing myself, but it was not true. For the sixth time I wanted to cut my chest. The child was then the seventh month, and I voluntarily refused GV. Fortunately, the operation cost – antibiotics, and the treatment helped me. But here are effective methods of dealing with stagnations, which I have determined for myself.
1. Hot water compress. It helps with small stagnations.
2. Demixide. Diluting the solution with water, put in the form of compresses according to the instructions. It also helped with small stagnations.
3. Cabbage. She rolled a cabbage leaf on a cutting board with a rolling pin, after laying it on a plastic bag. She applied for the whole night, as well as during the daytime between feedings. Helps to a great extent.
4. Honey cakes. Flour mixed with honey, carefully kneading, sculpted cakes, which also applied to the breast at night. I didn't get much effect from this method, but I really wanted to believe that it would help, because honey has an absorbing effect.
5. Hot bathroom. The most effective method to express thick milk. Even in spite of the high temperature, I took a long bath (very hot!), And at the same time I was constantly expressing myself. Now firmly confident in this way. More effective methods of pumping than this, I have not found.
Anyone faced with the problem of mastitis, I strongly recommend that you familiarize yourself with the technique of breast massage, as well as products that are not desirable to use during the course of the disease. I know for sure nuts are banned. They make breast milk viscous and heavy.
Breastfeed, no matter what!

The uniqueness of women's breast milk can not replace any other product, even the most high-quality infant formula. I know this very well and have heard a lot about the problems faced by young moms who have resorted to their help since the birth of the baby.
Being pregnant a second time, I know for sure that I will breastfeed my second child, despite what I have already experienced.