Births abroad last 10 years are rapidly gaining popularity. Someone is going to give birth in Germany, someone in Israel, many women prefer the United States. So in our family, it was decided in due time to give birth in America, but not in Florida, where this industry thrives thanks to our compatriots, but in California. I want to share my story. Perhaps someone my experience will seem useful.
From about the 5th month of pregnancy I began to wonder how, where, for how much we will give birth. The choice was between birth center and hospital. The main difference lies in the fact that in the first case there is no resuscitation, that is, the birth center is suitable for women with a problem-free pregnancy, to which I have counted myself.
However, it was a little scary, suddenly something will go wrong, and they will not be able to help the baby or me adequately. Births in the birth center are cheaper, as a rule, it is a commercial institution or an autonomous department at a large hospital. After reading the reviews on the Internet, I made up the top 5 options that I wanted to see live, before making a decision about concluding a contract.
I did not translate any analyzes, ultrasound results into English, because I had to retake almost everything on the spot. On the 33rd week we flew to San Francisco.
Almost immediately after arrival, we began to go around hospitals from my list. As it turned out, in many of them there was no birth practice for foreigners. That is, we could not just conclude a contract, we needed to get insurance, but on a tourist visa it is unlikely, we simply crossed out such hospitals from the list. In another place, the price was made up of several components: payment for the ward, payment for the doctor, anesthesia, ultrasound, analyzes. In sum, it came out very expensive.
As a result, we bought the maternity package at the San Francisco General Hospital Birth Center. It was worth 4.5 thousand dollars in the case of natural childbirth and 5.5 at the COP. What was included in the price? Yes, everything: prenatal diagnosis, observation by a doctor, childbirth, anesthesia (including epidural), and 2 days in the hospital after.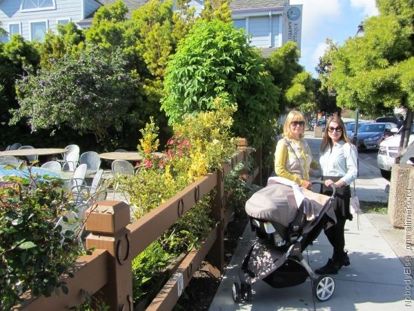 Of course, we had a room-tour, showed us a future ward, and even an anesthesia chair. We calmly communicated with the staff during the screening – filling out a very detailed questionnaire, consisting of many questions about our families, health, lifestyle and pregnancy. But what really liked it was the presence of a video conference interpreter. If we did not know how to say antivaricose stockings, then I could turn to a professional for help.
We quietly settled in a new place and prepared for the birth of a daughter. Then one day, after lunch, water began to flow away from me. In general, a common thing, but the time at that time was 36 weeks. Quickly assembled, we went to the hospital. So began my birth.
We were placed in a common ward, where they began to observe me. Husband was always there. Two hours later, we were transferred to a single room, where I was to give birth. I was introduced to a midwife, a young, pleasant girl who taught her husband to give me a lumbar massage and brought drinks and snacks. The room had a TV, a bath with hydromassage, my super transforming bed and a bed for my husband. Everything is not very new, but clean and tidy. No creepy enemas, shaving and constant disclosure inspection. I must say that they directly looked at me there when there were all the signs of the attempts on my face.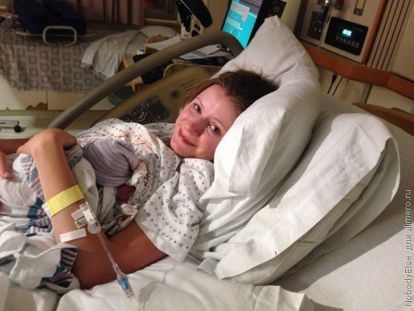 I was constantly connected to the device, which measured the duration and frequency of contractions, as well as my heartbeat. At birth attended about 9 people honey. staff, two doctors took my childbirth, the rest were also ready for an unexpected situation. I gave birth quickly, in 6.5 hours. The daughter was put on her stomach for about 2 hours, but then she was taken to a separate room, to a box, since she was fattened. Perhaps it was the most unpleasant moment from my experience – the need to separate from the baby.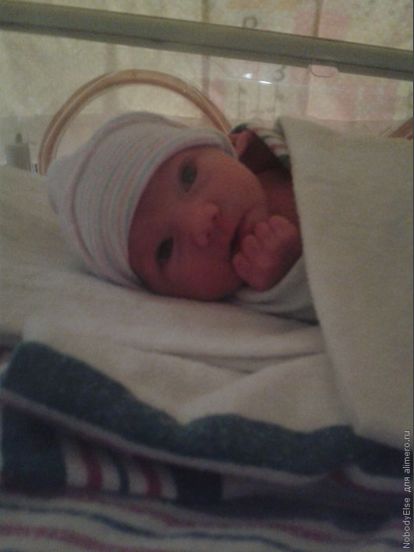 Every 2-3 hours a nurse visited me, examined me, gave me medicine if needed. I was also brought food and drinks. We could walk to our daughter all the time, but for another 5 days we were not allowed to take her home.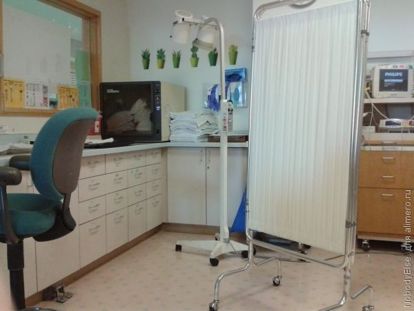 After my discharge, I went to the hospital for the whole day, fed, learned to care for my daughter. I was provided with bed and food, but I did not want to spend the night in the common ward, so for the night, having replenished the reserves of the milk, so that the nurses would feed the baby in my absence, I would go home. We tried very hard with my husband, I constantly put my daughter to my chest so that she ate as much as possible. After all, a stable weight gain was a prerequisite for discharge. When we first did not lose, and added 30 grams, we were discharged. Unlimited happiness – we are going home three.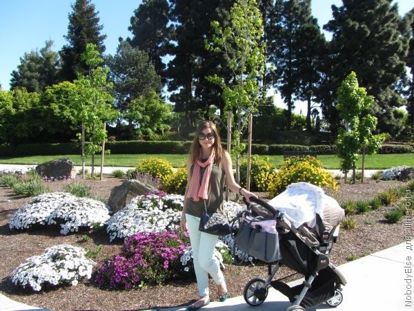 Summarizing, I can safely call my experience positive. Excellent qualified doctors, attentive attitude to each request, and most importantly a sense of security – all this makes me confident that I will also give birth to my second child in America.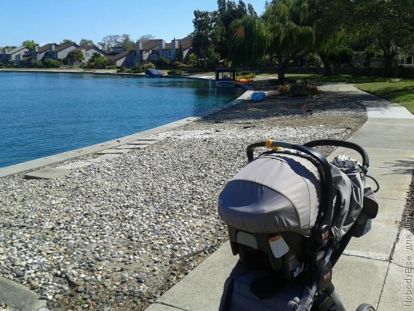 If you have questions, I'll be happy to answer them.