At the end of September of this year, I went to visit relatives in Austria. I was already in the last months of pregnancy, but still decided to go. I did not want to be alone at home. I love this country and its inhabitants.
I endured the flight quite well. During the whole trip I was wearing compression stockings. In general, there were no problems with the flight.
In Vienna, we were met and taken straight to the apartment. The weather was beautiful, and I enjoyed the beauty and splendor of my beloved city.

Childbirth
On the first of October, in the morning, my husband and I went to the Danube, and in the afternoon I broke off water. At first I was scared, but my relatives calmed me down and promised to arrange everything, because of course I did not have insurance.
Somewhere in about two hours we were in the hospital maternity ward. The first thing I noticed is the spacious and very bright rooms.
Then the fight began to make itself felt. Although there was no strong pain, there was still some kind of excitement. Then came my husband and aunt.
In Austria, any relatives may be close to the woman giving birth. I was given a separate chamber, I realized that there were no joint chambers at all.
The weather was wonderful, about 20 degrees, the sun was shining right out the window, and everyone was smiling. These are the feelings I left of childbirth.
Attempts were even less painful than labor. And began two hours after the discharge of water.
I gave birth to my son with the first attempts. Weight -2600, height-49 cm.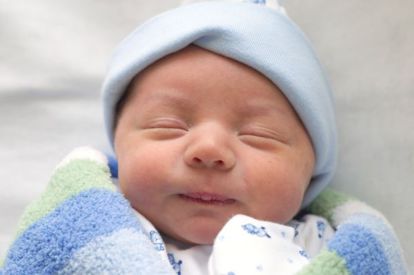 Husband cut the umbilical cord. He did this for the first time, in the Russian race. houses do not offer this for some reason.
The medical staff at the maternity ward tried to talk to me, but I know German very poorly, and they could not speak English. So my aunt worked as a translator for us.
You know, I had the feeling that I was the most welcome guest there, and everyone was glad to see me. In the evening a ball with an inscription in German was brought to the ward: With a newborn! and many baby care products.
My son and I were discharged the next morning, as I didn't have a single break and my son didn't have any problems.
The next day, i.e. on the third day after birth, we came back to Russia with the whole family.
And now I'm sure that if I give birth again, which is, of course, very unlikely, I'll try to do it not in Russia.