During pregnancy, the doctor advised me to buy a special bandage that is adapted to support the abdomen. The bandage also reduces the load on the spine and prevents premature lowering of the abdomen. As an obedient patient, I went to the pharmacy and acquired a prenatal and postnatal bandage – two in one.
This happened after 20 weeks, when the stomach began to grow very quickly, and, accordingly, the load increased significantly. But I didn't bring relief to the bandage.
When I came to the reception again, I complained that the bandage only brings inconvenience, but it turned out that I was wearing it wrong.
How to wear a bandage?
First, the bandage must fit. Before you buy it, it is better to try on at least on top of clothing. It is necessary to put on and take off a bandage in a prone position, and for the first time it is better that the gynecologist did it. The doctor will tell you how the bandage should sit and how much it should be tightened: as a rule, they are all equipped with velcro.
What to look for?
Should pay attention to the fabric from which the band is made, the material should be breathable and easy to wear off. You should not buy in non-specialized points, but it is best to give preference to a pharmacy or female consultation.
There are various types of prenatal and postnatal bandages: bandages-panties, bandages-belts and bandages-corsets are produced. The observing doctor will also help make the choice – depending on the course of pregnancy.
Bandages shorts are very comfortable, their future mother will put on without difficulty and assistance. The corset often has lacing or wide velcro, which complicates the dressing process. I had a bandage belt.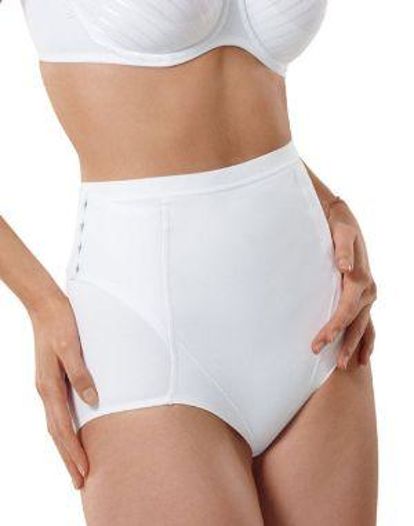 My experience
Even after the doctor taught me to use the bandage correctly, to put it on according to all the recommendations – I was very uncomfortable with it. There was a feeling that he does not support, but on the contrary – it bothers me.
I could walk in a bandage for some time, but it was extremely uncomfortable to sit – the edges hit the body, I had to constantly correct it, move it, and in the end, after an hour I took off and sighed with relief.
Maybe my stomach was of a modest size, maybe the model was not mine – but without a bandage, I felt more comfortable. Although many girls, my friends, only escaped from back pain with the help of antenatal bands.
But when it really came in handy for me, it was after birth. Since my bandage was also provided for tightening the tummy (it was just necessary to turn it over), I started using it from the very first days. The stomach has evaporated after just a few applications!


I would also like to know your opinion on prenatal and postnatal bandages.