A bandage to support the abdomen during pregnancy is a necessary thing. Someone wears it all the pregnancy, someone only for long periods, and someone goes without him. But, probably, all women during pregnancy think about buying a bandage. I used the bandage in both of my pregnancies, but I cannot say that I liked everything in this regard, and there were no problems.
How to choose a bandage


My first pregnancy took place back in the 90s, so I didn't have to worry about the choice: the blue cloth band with laces and hooks was, in my opinion, the only model. Well, maybe only the color could change, and that is unlikely. Now everything is different: there are not only many models, but also firms producing them.
My problems of choice


When choosing a bandage, I had some problems:
1. The impossibility of fitting. In our city, only in one pharmacy I was allowed to try on a bandage, but this fitting did not give anything, because it was done in a standing position. So, just estimate the size.
2. Few of the sellers understand this issue. Therefore, I did not get any sensible advice from anyone. I had to study and read for a long time, before I began to get a little guided in this matter.
Types of bandages


Most bandages for pregnant women are:
– in the form of cowards
– in the form of an elastic strip
-prenatal
-postpartum
-universal
At first I wanted to buy a bandage with underpants, but seeing that he was holding an inset of gum in the lower abdomen, and the rest was simple knitwear, I thought that in that case, it was wiser to take the bandage as a stripe. He, at least, is easier to take off and put on. Especially since I started wearing it from the age of 18, which means that I was still working.
How to wear


The bandage cannot be worn constantly, periodically it needs to be removed for half an hour. Considering that it is necessary to put on and take off it lying down, then for the working woman it creates certain problems. Again, if you need to go to the toilet, then again you need to shoot. Therefore, I looked like this: I put it on in the morning, got to work, walked for three hours, took it off and … no longer put it on, especially since I was not very comfortable in it.
My problems wearing a bandage


Both of my pregnancies wearing a bandage was a problem for me. The stomach was big, especially during the second pregnancy, I wanted to literally support him with my hands. It would seem that the bandage is right there, but: I put on a bandage, I feel how it became easy and convenient, and after a while some unpleasant pressure begins to be felt and I want to remove it more quickly.
Besides, when I was pregnant with my son, for some reason he began to mess around somewhere under a bandage. It somehow strained me: I thought that he was uncomfortable, and I crushed him. I especially did not like to sit in a bandage. Therefore, my wearing of a bandage was rather conditional.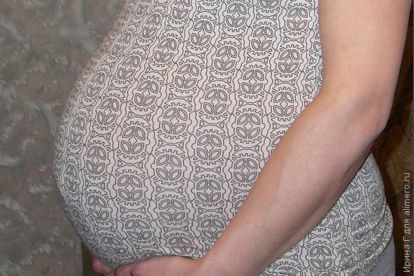 Postpartum bandage


I bought a universal bandage that could be used as a postpartum, turning it backwards. Once again I made sure that everything universal is not very good, as it is rather difficult to tighten the bandage and fasten it on the lower back (I, at least, did not succeed).
findings


To resolve the issue: wear or not wear a bandage? determines not only the doctor, but also the woman herself based on her feelings. My doctor, who at first strongly recommended wearing a bandage, as soon as she heard about my discomfort from this subject, immediately said: Then do not wear it.
Did you wear a bandage during pregnancy?