Like many pregnant women, in the second half of my term, pain in my back began to torment me. If I were in a normal state, I probably would have tried to alleviate the condition with the help of exercises, but since everything was complicated by a strong tone, sometimes I was afraid to move once more, my stomach immediately became stony. The husband, seeing my torment, decided to make me pleasant and presented a certificate for massage.
Doubts
The care was pleasant to me, but for a long time I doubted whether it was possible to confide in the specialists who worked in the chosen medical center. First, I was really worried about the strong tone. Secondly, I was ashamed of my changed figure. Maybe it may seem insignificant to someone, but my stomach got out almost the second month and it seemed from the outside that I was just getting fat.
Differences back massage for pregnant women
To dispel doubts, I went to the site of the clinic and got acquainted with information about the massage. I liked that the massage for pregnant women was divided into a separate category.
It turns out that it uses several other techniques than with conventional procedures. The masseur works on all parts of the body except the abdomen. The movements will not hurt and will be smooth and rhythmic. A sharp and pressing impact will not be. In general, I decided to make an appointment with a massage therapist.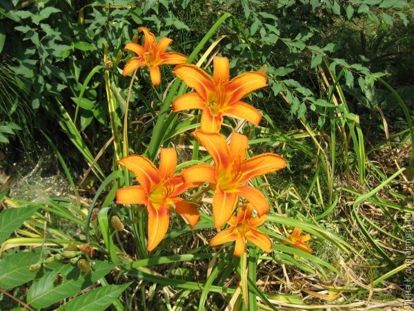 Back massage for pregnant women was a useful thing. I was very afraid for my stomach, but I was immediately offered to lie on my side so that there would be no pressure on him. I complained to the masseur about back pain, and he assured me that he would do everything possible. The session lasted about an hour, and some pleasant essential oils were used, but all were natural.
After I massaged my back, the pain disappeared almost immediately. Although not only the back was massaged, but also the legs and arms. The masseur explained that this is done to relieve swelling and improve lymph and blood circulation and to prevent stretch marks. It is also useful for those who have a tendency to varicose veins.
After the session, I was in such a relaxed state that I could not even immediately pull on my clothes. I wanted to lie down and sleep right there.
Contraindications
If you decide on such a massage, remember that not everyone can find it useful. In the first trimester, if you suffer from severe toxemia, it is better to refrain from massage. It is also worth first to know the opinion of your doctor. Obstacles can be acute respiratory infections, high blood pressure, infections and skin diseases.
In general, prior consultation with a doctor is required!
findings
Of course, one massage will not solve back problems. In theory, you need to take a whole course, but this is quite expensive (we gave more than 2000r in one session). But during pregnancy, one wants to please oneself with pleasant sensations, which probably should be at least once to relax and forget about all the problems.
Did you do back massage during pregnancy?