The cherished stripes appeared. Passed the first joy, the first excitement and the first ultrasound. It's time to think about the main thing, the name for the child. After all, as the ship name, so he sails.
Not a son?


For some reason, I was absolutely sure that I would have a son. Why? Just because everyone in our family wanted a boy. Grandma has a sister, mother has a sister, I also have a sister. Girly kingdom.
How much joy and how much congratulations my beloved aunt had when her son was born. I also wanted to give everyone the same joy.
The second ultrasound scan showed a girl like a head on the head. I was crying and my husband was happy. Then I was terribly ashamed in front of my girl. Well, what kind of mother am I? We wanted a child so badly, happiness happened, and I sobbed over the ultrasound photo.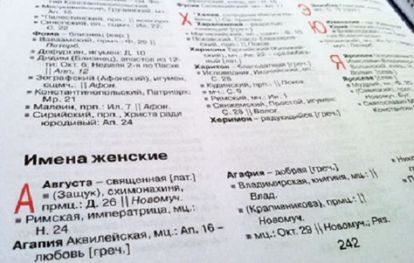 For the boy was already prepared name. The best name for my son is Mark.
How I wanted little Mark. Strong name, strong boy. Marc liked the name simply because he liked it; the description of the name, alas, is not the best: Mark is an egoist, but this feature, in adult life, will be masked by a captivating smile, underlined by courtesy and agreement to self-sacrifice.
This feature can be seen in childhood. Mark will do everything to ensure that mom, dad, grandfather, grandmother and guests are engaged only in them. But I was ready for this, before I liked the name.
She herself knows best
When I came to life in 2 weeks and realized that I would still have a daughter, although secretly I hoped that the ultrasound was wrong and we would have a boy, I began to read the names of women. The husband insisted on a Slavic or Old Russian name. I did not like anything, but my husband got into his head that Yaroslav would be and that was all. Strong name, with excellent characteristics, but I did not like.
Already at a decent gestational age, I decided to check one method of choosing a name. Having settled down more comfortably, I began to read aloud the names I liked most. According to the idea, the daughter had to respond to the version she liked. Vladislav, Miroslav, Yaroslav, Eric, Cyrus. Oh miracle, she hit me. I did not believe it and decided that it was a coincidence.
I started reading the list again. And again the daughter knocked me on the name of Cyrus. I was so happy, fortunately there was no limit. At that very moment I decided that Kira would be born and another name would not suit her.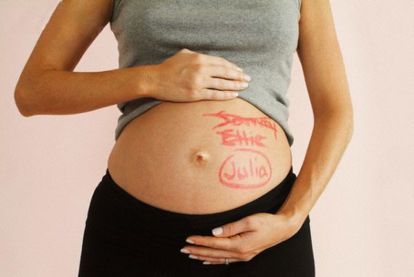 When I first saw my daughter, I realized that she was Kira. And nothing else. Now Kira, in her 1 year and 10 months, fully justifies her name. Kira grows characteristic girl. I would say that is very characteristic. His temper reminds dad, inherits his features. Sometimes not the best: incomparability, sensuality, ambition. She is very active. Constantly on the move.
Sitting quietly for 5 minutes is not about her. I liked very much that Cyrus is happy in family life. Resistance to life difficulties. Some authority and rigor, caution – these traits predominate in the character of Kira. With all the coldness she is kind, with a penchant for leadership in business she willingly agrees to the second role, which is certainly important. In our life we ​​must be able to do everything: both bend over and fight back.