I never believed in omens, and sometimes, for the sake of laughter, thought out my own. Well, where, for example, did this stupid Friday come from? Why not the seventeenth or not … the eleventh? Yes, exactly, let it be Friday the eleventh! And I declare this day as my happy day!
Joking as a joke, but this sign has come true in my life, and this is how it happened …
It was 1995

I fell in love! A young girl, he is fifteen years older. Clever, charming, joker and joker. I could listen to his stories about the stars for hours, and when it got dark we went to the laboratory and looked at the starry sky.
We corresponded. It was strange and seemingly stupid, because every day they saw each other at work. True, he worked on the third floor, and I am on the first, but still!
And the correspondence was strangely romantic. And we didn't advertise our relationships in public. At the old job still do not know who the father of my child.
When she suspected pregnancy, terribly frightened. He immediately said that we could not be together. Until the last, she could not decide on the birth of a child and even went to make a vacuum.
While I was sitting in the office and waiting for my turn, an unconscious girl was carried in front of me. Said a complication of abortion. At this point I was frightened for my own life and ran to the local gynecologist: I will give birth. So my glorious little son was born!
That's a coincidence!

Well, the story of Friday the eleventh begins already from the moment I dare to give birth.
So, some years ago, before the events described, I discovered such an amazing invention of mankind as the eternal calendar. On it you can determine exactly what day of the week something was happening.
So I learned that the day on which I was born – August 11, 1972 – was Friday. Feel where the wind is blowing? Yeah, that same eleventh friday!
When she began to meet her future child's dad, she decided to find out when he was born. Do not believe it! January 11 (you can calculate the year yourself, at the top is a hint by age) also turned out to be Friday. So, there were already two of us – people who were born on Friday the eleventh.
I got pregnant in January 1996, I had to give birth in October. I climb into the calendar, this time already normal. What do you think I see there? That's right, this month, the 11th day also falls on Friday.
And then I firmly decided for myself – my son should be born on this day. And then there will be three of us, such different people, but connected with the mystery of birth.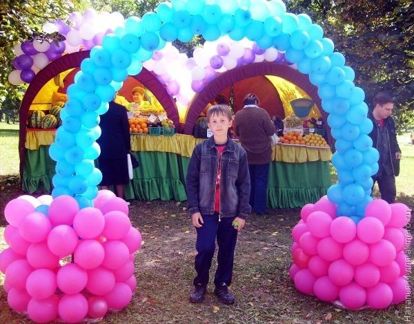 The doctor almost twisted his finger to his temple

And at the next reception at the gynecologist, when she was counting when to send me on maternity leave, I hear the expected date of birth – October 3-5.
I laughed and said confidently: No! My son will be born on Friday the eleventh!
You should have seen the expression on my doctor's face! Now she has become the head of female consultation. I sometimes come to visit her, and we laugh at that story.
The gynecologist then thought to herself: Of course, pregnant women have their own quirks, but so that! You see, she set a date for her birth. And I categorically repeated: you will give birth to the third or fifth point.
At the next reception, I came on October 10

At the last reception to the gynecologist, I came on October 10. She goggled and said: well, you know, you should have breastfed your baby for a week already, and you're still carrying your belly.
I myself was also very upset. I found out all the details of the upcoming delivery from a friend who gave birth literally a couple of months earlier. Her childbirth after the first contractions happened only on the second day.
And I had no urges, no symptoms. But I wanted to give birth on the 11th!
The doctor urgently sent me to the hospital. There she met the future mothers who were in the prenatal ward. They confidently stated in one voice that it was impossible to give birth on the 11th, that is, tomorrow.
At 23.30 I went to bed, and there were still no harbingers of childbirth. Fell asleep in tears. And woke up … in a wet bed! Send off the water.
I immediately go to the alarm – 2 am. Eleventh! On Friday! I almost screamed cheers. Run to the sisters, of course, I immediately began to stimulate. After all, a child without water could die.
In the morning, at 9.30, I already had a son. Native bloody! Pretty, with huge gray eyes, surprisingly penetrating and intelligent, the best, the most beloved!
Yes, now there are three of us – people born on Friday the eleventh, albeit in different months.
I will not describe the reaction of the doctor when I came to her after the hospital! Such a case in her practice was not yet, definitely;)
Why did this happen? I think somewhere up there they just decided to give me their gift so that the subsequent upbringing of the child without the Pope brightened up with such an amazing, almost mystical story.