The first generations frighten with their uncertainty, and the subsequent ones with fame. Already not from words of mum, girlfriends and friends you know what awaits you. Many women, if not each, argue that they will not decide on this anymore. But here comes a new pregnancy, maternal instinct requires the birth of another child. Memories of previous births are no longer frightening, but are recalled with a smile. So it was with me.
The second pregnancy was coming to an end. At the reception in the antenatal clinic I was not waited, saying that, most likely, I've had a few days ago. It is time to thoroughly prepare for the move to the hospital. All things have already been collected: documents, pads, towels, shirt, soap, toothpaste and other trifles. It remained to put a glass, a spoon and a plate. But it was necessary to prepare and morally. We all walk under God, you never know what can happen during childbirth.
Grandmother advised to go to church for communion. Pregnancy at 22 weeks was marred by a diagnosis of PSP. In my case, this meant premature maturation of the placenta. I was very worried about the condition of the child, because he lacked nutrients.
She dreamed that a healthy baby was born with a weight of at least 2500 g. If a newborn weighs less, then he is sent from the district maternity hospital to the regional one. Of course, I did not want this, as they say in my house and the walls help.
February 19 in the morning I left the house and went to church on foot. It is believed that it is the foot motion that directs thoughts in the right direction. I was seriously prepared for the Sacrament of Communion: the day before after 6 pm I did not eat anything anymore and read prayers. My grandmother was waiting for me at church. I put the candles in front of the icon of the Virgin and I stood up for the whole service on my feet. I sat down on the bench only after communion. Then I walked home.
At home, I had a little snack and lay down to rest. My daughter and husband fell asleep next to me. Having slept for three hours, I woke up feeling that it was damp beneath me. My daughter was already 2 years 7 months old. Did she do it? Feeling for myself and her, I realized that the water had withdrawn. The husband immediately grabbed the phone and dialed the ambulance number. We did not have our own car, and the second birth can be swift.
Not only in the movies give birth quickly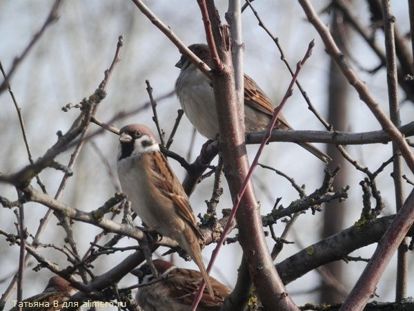 In the maternity hospital, we quickly filled out all the documents, put an enema and sent me to the prenatal room. Surprisingly, there were no fights – silence. Will I give birth again with droppers? The doctor, tired of waiting, told me to let me breathe oxygen. Oddly enough, but the oxygen cushion helped me immediately. Literally 10 minutes later, strong contractions began, and after another half an hour I shouted that I was giving birth.
The doctor jumped up to me, and the midwife with the nurses rushed to prepare the delivery room. After a few bouts, the head appeared and I was taken to the birth room, where I was born as a girl weighing 2900. Her and my good condition allowed us to be together in the same room for another 5 days before discharge. All my fears have vanished.
When I was still in the chair, when the gynecologist squeezed out the remnants of green water from me, she said that I and the child were lucky that I came today and did not wait on February 23 to give my husband a gift. A few more days and the baby would have been very tight.
As a result, at 5:00 pm the waters broke, at 6:00 pm I arrived at the maternity hospital, the contractions began at 7:30 pm and at 9:00 pm I gave birth. These genera I remember painlessly. Everything happened so quickly that I did not feel any particular pain.