Never lay in hospitals, to my great joy. Now, of course, I have experience – I visited the maternity hospital! But I remember how I did not want to go there! I thought that I would not endure a day in a hospital setting!
And today, looking back, I can say with certainty – I liked it! And not only because I gave birth to my beloved daughter there! There I made new friends. There I learned a lot of new things! And rested, oddly enough!
Today my sister is expecting a baby. She also does not want to lie in the hospital! And I tell her – it's great!
A small resort for the expectant mother
But honestly, it's true! Maternity hospital has become a resort for me! There was no need to clean, cook, iron, run around the shops and in general, constantly rush somewhere. Before the birth I just started an incredible marathon. Here one could lie almost all day on the bed, sit on the Internet, look out the window, chat with the neighbors in the ward.
And I started to sleep! For me it was an achievement! The last month of pregnancy I had terrible insomnia – I could not sleep at all. And about the last week, I generally keep quiet.
I already walked 5 days, so I was in constant tension. Not once met at night in the hospital because of training bouts. She could not go far from home – but what is it that? Plus, the stomach was already so big that I began to walk with difficulty. My legs were twitching, my back hurt. In general, I felt all the charms in full!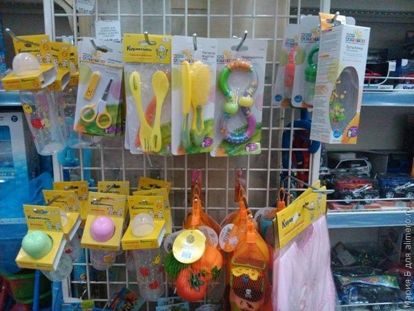 And then I gave birth, and everything went fine, and after a couple of hours I was already running hungry along the corridor. Sleep came back to me right away, appetite too. Of course, everything inside fell into place and made itself felt, but these are trifles.
By the way, I had a separate stay with the baby. And honestly, I consider it a great plus for inexperienced moms. First, you need to come to life after childbirth and get used to the new status. Secondly, breast milk is not coming yet. And I was overtaken by lactostasis, even injections had to be done. Thirdly, I could not do anything at all. Doctors have taught me to apply to the chest, to decant, and indeed gave a lot of valuable advice for the future.
Plus, I received a lot of communication, which I lacked so much in the last months of my decree. We discussed everything with our neighbors and chatted incessantly! Already a year has passed, and we continue to communicate with girls. With some even become girlfriends.
Time in the hospital flew by. We talked with our daughters every 2.5 hours at the feedings, so we could get to know her better and get used to each other. I rested, returned to normal and was ready for a new life in the status of my mother!
Of course, not everything was rosy. There were small nuances that prevented a little from enjoying the provided mini-vacation.
We were not allowed to visit our maternity home — we only talked on the phone, looking at each other through the window. And I wanted to share my impressions, congratulate each other, hug in the end.
Plus, the discharge I was told 3 hours before the end of the issuance of the children. Imagine, Friday, heat, traffic jams – and I call this one at 13-00 and say so – take it. The bustle, of course, was insane. Yes, and I was nervous. And my husband, poor, barely managed to order the balls to meet us beautifully.
Also, my shoes were dragged out of the discharge room at the last moment. I had to go out in orange slippers. But it was already funny than sad.
Well, and as they say, visiting is good, but at home is better. Indeed, even after a wonderful holiday, we always come back home with pleasure! And I experienced the true pleasure of this feeling. Moreover, I returned not alone – but with my best baby in the world!
And how did you lie in the hospital?