One of the main problems after childbirth is overweight. I also had this problem. I gave birth at 21, and I really wanted to get in shape as soon as possible. And I managed to do it literally a month after delivery. Interestingly, in three months I became thinner than I was before pregnancy.
Natural nutrition – the key to success!
Slimming occurred naturally. It so happened that my daughter had a terrible allergy to almost everything. Once I had eaten something wrong, it immediately affected her little face with a rash and an allergy. I didn't want to refuse breastfeeding, so I had to adjust my diet.
I stopped eating sweets, but that was not enough. My daughter's allergy has become less, but not completely. However, the refusal of sugar had a very positive effect on my weight. In addition, I acquired a good habit for life. Daughters are six years old, and I still drink coffee and tea without sugar.
Later, I noticed that my daughter's allergies provoke not only sweets, but also any non-natural products and food additives. So I taught myself to eat any salads without dressings, and pasta and rice – without sauce. Needless to say, I managed to consolidate this useful habit forever.
Thinner than before pregnancy!
In addition, I stopped eating red meat, because it could also provoke a rash in a child, and I switched only to chicken and fish. Such a useful diet had a positive effect not only on my daughter's health, but also on my figure. Every day I lost weight on three hundred grams. Then the weight began to leave even faster. On the day it took five hundred grams.
So, unwittingly, for a month I returned to the newly-born 49 kilograms. But this was not the limit. Having trained myself to eat natural and healthy food, I continued to lose weight. Imagine the surprise of my acquaintances, who saw me after pregnancy worse than I was before her!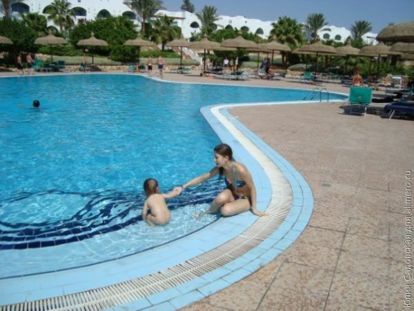 Two months after the birth of my daughter, I weighed 45 kilograms. I never managed to achieve such a weight in my life, even with the help of diets and sports, and here – immediately after pregnancy, and, moreover, with my daughter in breastfeeding.
When I weighed 44 kilograms, my husband got worried, and we went to the doctor.
We gave her my diet and said that I was breastfeeding my baby. The doctor, after carefully listening to us and taking the tests, at the next reception said that there was no cause for concern, and that for my height and build it was a normal weight.
And she explained such a fast weight loss by the fact that during breastfeeding a woman loses a lot of calories, and if she doesn't overeat, the body naturally burns calories and the body loses weight.
So, thanks to my daughter, I managed to become slimmer than I was before her birth!