Each man perceives the news about the pregnancy of his second half differently. We, women, want to see joy, happiness on his face. But in reality, the reactions and subsequent actions after such news can be extremely diverse. I want to talk about what feelings and actions caused the news of the pregnancy of my husband.
We had a desire to have a baby before the wedding. However, for a long time nothing worked. Doctors assured us that everything is in order, and do not worry. But time passed, and the stork with the baby did not want to fly to us.
Many times I didn't feel very well, I was nauseated, dizzy. But in the end I understood that these reactions were far-fetched. Over time, my unreasonable ailments pretty fed up with her husband. It hurt me. And in the end, the topic of the child closed by itself. I do not know what this could lead to if there was no miracle.
After a year of waiting, another weighty argument was added to my ailments, which gave me hope. I have a delay. It happened at the beginning of the week. Because of the many cases at work, I decided to postpone all personal matters until the weekend. In addition, to keep his foreboding with him by the time my husband has already taught me.
Friday night came. I came home before my husband. There was a test in my purse, but for some reason I didn't want to check for pregnancy without a husband. At that moment I imagined how I would tell him the good news, how he would be glad, how he would carry me in his arms, kiss me. Happiness, flowers, hugs … Then I didn't even know what circus everything would turn into.
As soon as the spouse crossed the threshold, checking for pregnancy was not long in coming. The result is two maroon stripes! I was happy! Why, I was extremely happy! Immediately jumped out of the bathroom with the evidence and gave her husband We will have a baby !.
He looked at the two strips, read the instructions for the test and left, slamming the door behind him. And no joy on the face, no kisses, no romance at all.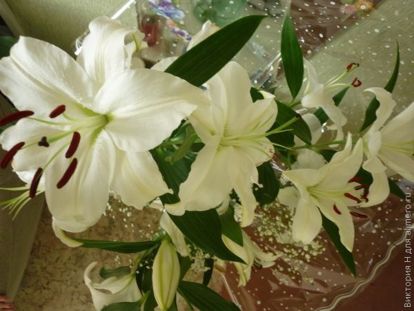 Half an hour later, my husband returned with a whole set of various tests. Most of the tests he gave me, the rest left himself. You – the first, then me. The results are comparable. I was not ready for such a turn of events, but for some reason I went unconditionally to carry out his order.
I will not describe the process of repeated research, I can only say that everything went very fun. I never thought that men are capable of such. As a result, we got a whole collection of tests with two strips for me and one for my husband. I won, he gave up and believed me.
My victory was rewarded with flowers, kisses and everything I dreamed of. But the first reaction for a long time ran into my memory, because this is not forgotten.