One summer, my husband and I decided to go to rest in Greece. During the excursion to the beautiful island of Santorini, we were led to the stone of desire. I made a baby appearance. And my wish was fulfilled – from magnificent Crete, I came already pregnant. So began the 9 most beautiful months of my life!
I want to tell you how this wonderful time passed for me! After all, waiting for a miracle in your life is always magical! It was so recent and so long ago! My baby is already 1.3 years old.
Month after month
I immediately realized that I was pregnant. Even before the delay of critical days. I just felt bad in the car for the first time. I bought a test in a pharmacy, although I already knew without it – I will be a mother!
I was already a little over thirty, I was ready for the baby both physically, and psychologically, and financially. But for some reason, the first question I asked my husband was – and what should I do now? He answered me – something, to give birth. And so began the waiting time!
Taking into account the fact that at work we are not taken to ask for leave, to be ill, I decided to be seen in a private clinic. Here you can take tests at any time, come to the doctor on weekends, call the gynecologist anytime. I categorically did not want to know about my interesting position ahead of time at work. I do not know, superstition, or something.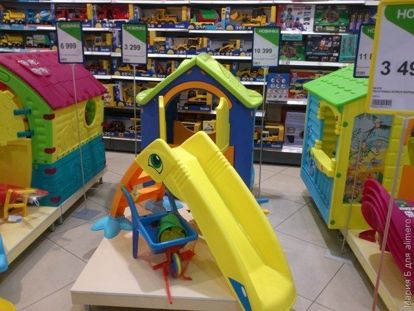 I endured pregnancy quite easily – there was no toxicosis, I gained weight normally. And most importantly, with the baby everything was fine. This is how I was not scared that I had a late pregnancy and possible pathologies in a baby, everything was just great.
My doctor was beautiful. I constantly called her and bothered with my questions. But this is the beauty of paid medicine – I don't want to call me! And I gladly enjoyed it.
At work, no one noticed that I would soon become a mother – I continued to work in the same mode, and at the same time I felt great. In general, the first six months of pregnancy went as usual – at work. And only when I visited the gynecologist, I remembered – I am still pregnant. And so it was as usual!
Somewhere a month before going on maternity leave my friend said that I should lose weight. And I was taken aback by my position! And then my decree began – the time I waited, probably my whole life! Not doing nothing was very tempting for me – for a long time this was not with me. But it was not there! The clinic began courses for expectant mothers, visits to the doctor became more frequent. And I was actively engaged in buying things for my baby.
By the way, when they told me about the nesting syndrome, I thought that he would not overtake me. But two months before the birth began! I shoveled the whole apartment, washed everything I could. Constantly dragged behind different shelves, bought curtains, new curtains. In general, I was covered in full! I did something from morning to night, cleaned something, washed it, washed it. Not so I imagined the decree.
Then, after the last ultrasound, I began to actively prepare things for the birth of the baby. I bought diapers, vests, sliders, necessary hygiene products. Then it all washed, ironed, laid out.
Somewhere a month before the birth, my relatives, friends and acquaintances began attacking me. Everyone considered it their duty to ask if I had given birth. And there were five calls a day — no less. I was just tortured by this, the more I began to relocate. And here calls and messages became frequent at times! I think many future moms had to endure it.
Generally, it was in the last month that I fully felt my pregnancy. My back hurt, insomnia tormented, there were always workouts. Yes, and all sorts of nuns began, which was not previously in a dense work schedule. But all this was worth it – ahead of me was waiting for the wonderful life of my mother.
The only thing I did not like about pregnancy was the need for a complete change of wardrobe. I found autumn, winter, spring and, accordingly, I had to spend money on outerwear, as I did not fit into my own. It was one minus) And everything else was just perfect!
I walked a little – this is my main mistake. I do not consider the eternal shopping races. But I wanted to walk along the park, through the forest. And before the birth, the weather was just right for it – it was spring!
And I completely hit my daily routine. I went to bed very late, got up after dinner. I think it's bad! I got up in two days, a couple of hours passed and it was already evening! Days flew by. I regret it too!
And I did not do a photo session. It seemed to me that my face was swollen, I look bad, I don't have anything to wear. I do not have any pregnant pictures, can you imagine! Also very sorry now!
Momma, how was your 9 most beautiful months of pregnancy? Share it!