Sleep is my favorite activity lately. Since I now have nothing special to do, it is not a sin to take a nap once more. But the longer the term, the harder it is for me to sleep. What bothers me? Probably.
1. Belly. If earlier I was happy to fall asleep on my stomach with a pillow in my arms, now this posture is contraindicated to me.
I can't sleep for a long time on my back. The child puts pressure on the lumbar region, on the intestines, on the liver. He, too, is probably not very comfortable there when I lay on my back layer. He begins to push, you often have to wake up, roll over, look for a comfortable position.
The best option is a pose on the side, especially on the left. I do not know why she came to the child, but it is in this position that I can sleep almost 2 hours without turning over.
2. Fears. Not to say that I am too sentimental, but susceptible. I can be made to worry over the slightest trifle. And I can wind myself with groundless fears. In a word, if foolishness climbs into my head, I won't fall asleep.
3. Night toilet. This is physiology, nothing can be done about it. The child is pressing on the bladder. During the night I can wake up 2 to 4 times.
4. Heartbeat. In the third trimester, my heartbeat became very frequent. This is normal, doctors say, because now my heart serves not only my body, but also a child. And since I still sleep on my left side, I also often have to wake up and change my posture from a rapid heartbeat.
5. Problems with the respiratory system. My fruit is big, so I often feel pressure on the diaphragm. And at night I can wake up simply because it is difficult for me to breathe.
6. Heartburn. This is the most acute problem. We have to get up several times at night for medications.
7. Leg cramps. I cannot say that they are regular, but when my legs get tired during the day, severe pain in the legs can pierce at night. You have to get a roller for the legs or just lift them higher.
To sleep better, I try to follow some rules:
Do not overeat at night. Those remnants of food that are not processed cause my heartburn. Now for dinner, I take it very seriously.
I try to walk in the evenings. Let a little, about 20 minutes, but the body is enriched with oxygen and sleep becomes more deep and sweet.
I put pillows on myself. When I put a pillow under my stomach, it becomes much more comfortable and easier for me. And the child is not so pushing. He also likes to sleep on a pillow.
AND to the most important rule I would relate that which is impossible not to listen to my body.
If I want to lie down during the day – I will definitely do it, if I can't sleep in the first half of the night – no problem – I will sleep before noon.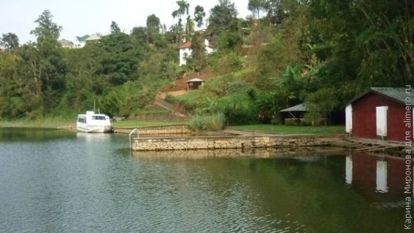 Pregnancy – time to meet their desires. After all, when a baby appears, I will have even less time to sleep, I know that!
And what prevented you from sleeping during pregnancy?