I have always considered yoga to be unthinkable to me. Some strange poses in the style of the ears by the legs confused me and frightened me. As a child, when I tried gymnastics, I could not even make splits. It was sad.
The time has passed, and this sport has become more popular. One day, my sister said that she tried to be like yoga and was delighted. I remember how I looked at her then: as if she had just been on Mars. But she wondered if her sister would definitely not do what she didn't like.
My weak back and baby
Back problem comes from childhood. I couldn't allow me to crawl to the side of a straight walk, I had to give it to the manger. And the back did not have time to get stronger, as she needed. No special exercises in childhood, I was recommended later.
Only at school they prescribed a gum belt for straightening posture, she was noticeable under clothes and I, a middle-school student, were embarrassed to wear it. When I began to live separately from my parents and work a lot, my back betrayed me, I could not work as much as I wanted.
I started going to massage courses, but it was a temporary relief. It was there that the massage therapist recommended me special exercises for strengthening the back muscles.
With the birth of my daughter, I mastered the sling, it helped me a lot, freeing my hands for other things. But my back told me that she was weak for carrying her daughter.
Severe pains made themselves felt.
Periodically, the husband massaged his back, I even went to an osteopath, and it became easier. But the daughter grew, became heavier, and I got used to slouch, then feeding her with breast, then carrying on hands and, basically, on the left hip. Because right-handed things worked out better. And there was not enough time for the cherished exercises.
Chronic fatigue and moral dissatisfaction
At one point, I realized that I had completely started my health, when I had a cold back at the cold wall and my back did not let me go for several days. I also looked at my photo from the side and saw a stooped back and a concave chest. That was a shock to me.
Morally I didn't even imagine how to get out of this vicious circle, because I couldn't even have 15 minutes to rest without a child. Dad did not want to, and, consequently, the child read it and did not stay with dad.
At the same time, my moral exhaustion was expressed by increased irritability and increasing hysteria.
I began to look for something that I would have been pleased to do and, at the same time, turned out to be an argument for my husband, so that in principle he agreed to be with his daughter for at least 1 hour. And I saw an advertisement for a yoga center in a local newspaper.
My first experience
Having put my husband and daughter before the fact that I need health promotion, I went to the first lesson. For a start, I chose kundalini – yoga. There all the exercises (in yoga are called asanas) were done mostly sitting and it suited me.
There were many asanas with conscious breathing, and at first I did not understand what was the use of this. I just sat, performed what I said as much as I could as close to the right one and tried to feel my body.
Successes I have achieved in this little. Because all the time worried about how there daughter with dad. The instructor voiced the thought that the excitement about the routine did not immediately leave my head and I relaxed a little. At the same time, I suddenly began to realize that I have a body that has its own needs.
Yoga as a rest for the body
With the passage of time, I became more and more calm, a large amount of deep breathing in yoga greatly contributed to this. Also, I began to recharge energy from the breath of fire and some asanas. Nobody rushed me, I did everything as I could and, most importantly, for my own pleasure.
Asanas with twists made me feel the problem areas in the back and, when the exercises affected these areas, the back muscles literally exulted about the fact that they were finally remembered. Gradually, at the end of class, I began to get more and more relief of back pain.

I never ceased to be amazed hata lot of yoga action. Pause between asanas, reverse postures, shavasana (relaxation posture) did amazing things.
I learned to feel my body and give it what it needed. I began to feel him alive.
Yoga as a rest for the soul
After 2 months of weekly classes, only when I came to the yoga center, I began to leave routine thoughts beyond the threshold. And I was visited by a strange calm, a certain spirituality, an immersion deep into myself, helping to find spiritual harmony.
I went out after classes crowded with endorphins, love for the whole world, enjoyed the wind, sun, sunset, sky, birds, even a passing cat stroked, despite the fact that she was in a hurry for her husband and daughter.
I wanted to spread my inner fullness around me so that everyone could feel good too. In general, I became much less irritable, finally, I began to learn to control my outbursts of emotions.
Yoga for health
Perhaps, yoga is the only sport I go to without any hesitation, not thinking that I may not walk, something is lazy on a rainy day.
I clearly felt my back, all her muscles, began to follow my posture more, because the main rule in yoga is to perform all asanas with a straight back, unless otherwise stated. The twists gave a powerful impetus to the development and strengthening of the back muscles, which made it easier for me not to slouch.
If suddenly my back is ticking, I know exactly what to do. Several asanas per day, even at home, produce their effect. But before self-discipline at home, I didn't improve until I only aspire to it.
I also have a curved nasal septum. This creates a lot of inconvenience, especially in autumn, spring and winter, you often have to breathe through your mouth.
Year 3, as my husband and I had planned to perform a straightening operation on me, although I am generally against such interventions in my body.
I just waited for my husband to stay with his daughter for at least half a day. Yoga happened to me faster. 🙂
The main breath in yoga is through the nose, sometimes each nostril separately. At first I didn't understand how to breathe narrow nostrils, I didn't have enough air, I was suffocating.
Little by little I strove for big breaths through the affected part of the nose, and now I don't think about the operation. I learned to breathe my nose fully.
Instructors and different types of yoga
I am a person by nature, not loving change, but I got used to the instructor. Although, the instructor herself advised to try to look like different types of yoga and to different instructors, I did not want to.
Once, when I came to Kundalini Yoga, I found a completely different instructor than usual. I was unhappy, I do not like such surprises. But the lesson still remained. It was then that they said that this day will be Hatha Yoga.
Since then, I began to go mainly to hathu. There, I was burdening my body more, and the feeling of satisfaction at the end was also more. At the same time, the instructor was distinguished by a more individual approach to everyone, which pleased me a lot.
Then, once, I came to hathu – and there again another instructor. This girl paid even more attention to each one, and the movement made it slower, more thoughtful and better, with her I did not have a feeling of being driven back.
And if I didn't compare, I wouldn't know that another instructor suits me much more than the previous one. In addition, each instructor can learn something that is impossible from the other.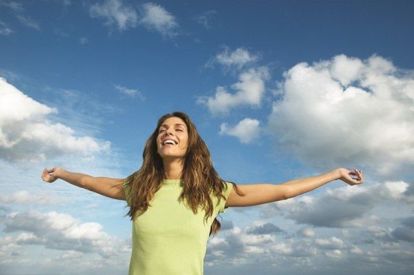 And when I come home after yoga, I always remember one phrase: Happiness is when everything is at home, I feel so happy and harmonious.