Surely, you will agree with me that losing weight is a very delicate matter, requiring a special approach and close monitoring. I have never been a supporter of hard diets, so when once again it seemed to me that there are two extra pounds, I decided to turn my attention to yoga.
Among my friends there are a lot of girls who are delighted with this sport. After listening to all the advantages of yoga and succumbing to the influence of positive feedback, I bought a subscription to the nearest sports club.
My first impressions


At the first training session, it seemed to me that the classes would not give results. Simple warm-up and constant emphasis on breathing did not cause me much enthusiasm. I always thought that for a good result you need to sweat properly, and here they say only to breathe correctly and in time.
But I decided not to quit and continue training. I went to a sports club 2-3 times a week. One lesson lasted 60 minutes, and during that time I did not get tired at all. It seemed to me that I wasted my precious time.
From theory to practice


In yoga, there are many exercises that at first caused me difficulty. For example, poses, during which you need to stand on one leg, often made me stagger and return to my usual position, that is, on both legs.
Over time, I learned to keep balance and already easily performed basic exercises, but some poses for more skillful yogis still cause me difficulty.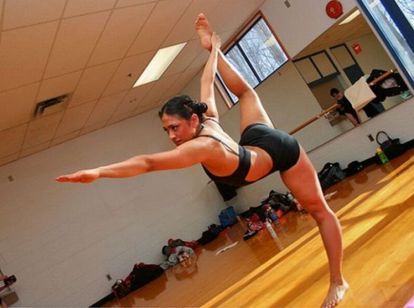 It is very important to carefully enter and exit a pose. I always wanted to take the right position as soon as possible, for which I occasionally paid for with light stretches and a feeling of discomfort.
Throughout the workout, breathing should be even and measured, not confused and intermittent. It is important to be able to relax and throw away all the trouble, then the exercises, or asanas, as professional yogis call them, will be easier.
And the results are


After a couple of weeks, I realized that I was not entirely fair to yoga. Despite its simplicity, the effect still appeared. My figure was tightened, and my state of health improved markedly. I had never complained about health before, but now I was always accompanied by some kind of lightness.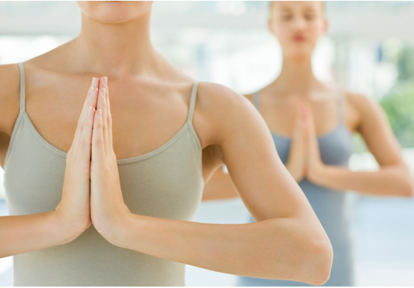 By the way, I got rid of my extra two kilos in a month without changing my eating habits. It seems to me that this sport can help to lose a lot more if you have to. But in this case you will have to limit yourself to food.
Feelings during and after workouts


Despite the fact that the training was quite simple, the next day I felt a pleasant heaviness in the muscles. All exercises are performed slowly and calmly, using different groups of muscles and joints.
During classes, it was a little difficult for me to adjust my breath. All my previous knowledge ended up on the fact that during the exercise you need to exhale, and during rest – breathe.
It turns out that the result depends on how you breathe. Over time, I understood all the subtleties and no longer thought about whether I breathe in time. In fact, proper breathing greatly facilitates the workout.
Should I sign up for yoga


I would never have thought that I would like yoga. Since childhood, I liked active and mobile sports, in which you need to run a lot, weigh heavily and do your best.
Oddly enough, but yoga has made pleasant changes in my life, for which I am very grateful. A feeling of inner comfort and harmony, losing weight and strengthening muscles – I got all this in calm and measured workouts.