I want to share my observations about the weight. I noticed such a pattern: if you go in for sports for a long time, then all the fat eaten quickly burns.
I do not really understand human physiology and it is difficult for me to understand how and why this happens. I want to understand. Maybe knowledgeable readers will tell me how this process is going on.
As I wrote in my previous notes, on the weekends I usually eat all sorts of harmful dishes, and usually eat at night. But, as it is not strange, the next morning the weight remains the same as before the weekend.
There is another side to this medal. During the week I work hard in the gym, I run, I limit myself to food – the weight remains the same. That is, it turns out within a week, the weight changes by about half a pound up or down.
The fact that after a heavy feast the weight does not increase, I explain with my overclocked metabolism (an athlete with experience explained this to me). How to explain, that after the strengthened trainings the weight does not decrease? Yes, I lose a lot of water through sweat during workouts, but I also drink a lot of water during the day.
I'm wondering how to start reducing the number on my scales? The option – to refuse snacks on weekends is not considered 🙂 This is my joy, my pleasure.
Bad metabolism
I think I have a bad metabolism. Without systematic exercise, I gain weight fairly easily. Even in adolescence, when all the girls in my environment ate what they wanted, and at the same time remained reeds, I was getting stout.
I remember very well when I was 13 years old, I spent the whole summer with my grandmother at sea. Grandma constantly fed me pancakes with jam. I came home with a ball, with a drooping stomach. At 13 years old – it was a disaster. Just from this young age, I began to think about nutrition. Interestingly, such a metabolism is genetics?
I know that the phrase wide bone is complete nonsense. But still, how to explain that with the same height a girl weighs less on me? And it is not fat, it just has a wider back, hips, I am smaller. We are both slim with her, but she weighs 3-4 kilos less than me, and visually I look thinner.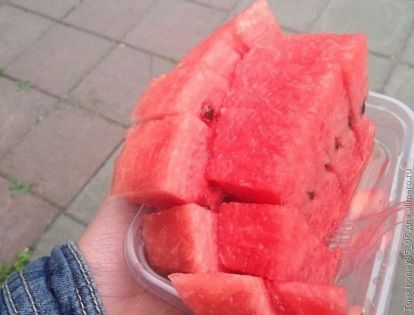 I understand that these are all non-essential issues. But for me they are important. I think for every girl who keeps track of her weight, every such trifle is important.
Dear readers, are there any among you who can help me in these matters?