Girls, do you like summer? I am very. And I also love my short shorts and T-shirts, which are now waiting for the summer, quietly lying in the closet on the shelf. Unlike me. I really want to get back into them again without pulling the belly;)
One of the easiest, proven ways to get rid of centimeters at the waist and hips – this is wrapping. In addition, it is a great way to fight cellulite. And I think now is the time to take care of yourself.
Until recently, I used only honey wrapping. Indeed, honey contributes to the breakdown of fats and has a remarkable effect on the skin due to the high content of active nutrients. So, extra centimeters with cellulite disappear. But recently I decided to add some ingredients to honey. And what kind of wrapping I have already experienced.
Honey with essential oil
Heat 15 tablespoons of natural honey in a water bath to room temperature. This is how we deal with honey in absolutely all wraps and in exactly this quantity.
Then add 5 drops of essential oil to choose from: lemon, grapefruit, orange, rosemary or cypress. Mix and apply to problem areas with a thin layer. Then we wrap a film, but it is impossible to overreach too much. And we go to rest under the blanket for 30-45 minutes with a cup of warm tea. At this moment, I remind myself of a mummy with legs rolled up, booty and belly 🙂
Honey with mustard

Due to the warming properties that mustard has, the body begins to sweat, pores open, the skin is toned and fat deposits are split.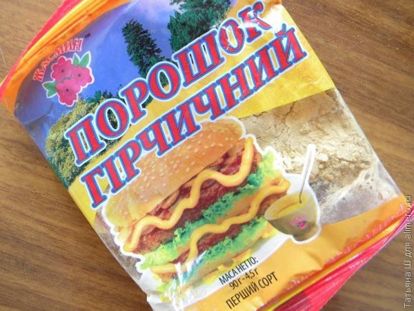 For this wrapping honey mix with 5 tablespoons of mustard powder and 2 tablespoons of olive oil. Turning the film, leave for 20-25 minutes.
But mustard can cause burns. Therefore, if you feel severe discomfort and burning, then wash off immediately with warm water. And if you decided to still take the risk and repeat the procedure, then do it not earlier than in a week with the obligatory decrease in the amount of mustard.
Honey with cinnamon

Honey with cinnamon is generally the perfect combination for weight loss for both internal and external use. Cinnamon activates metabolic processes in the cells, and also helps to get rid of cellulite.
We mix 7 teaspoons of cinnamon powder with honey, we put, we wrap up a film, we wrap up. Duration – 20 minutes.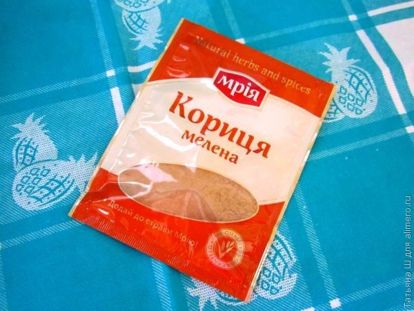 TOHow to make a wrap

˃ Before wrapping you need to take a bath and use a washcloth or scrub.
˃ Apply the prepared mixture with soft massage movements.
˃ Wrap a film in a spiral, from bottom to top, without tightening it completely tight.
˃ Put on a bathrobe and go under the covers. Although you can work hard and 🙂
˃ Wash off in a warm shower. To enhance the effect, you can again take a bath for 10 minutes, adding to it a large amount of sea salt.
˃ Do not hold the wrap more than the set. In the film is not recommended to walk more than 1.5 hours.
˃ For a tangible result, wraps should be done in 2-3 days during the month.
˃ An hour before wrappings, and an hour after it is not recommended to eat anything.
Contraindications

These procedures can not be performed during pregnancy, varicose veins, hypertension, allergies to any of the ingredients.
Conclusion

Such a home SPA procedure like wrapping helps to get rid of several centimeters at the waist and at the hips. And then you can safely get your favorite shorts off the shelf;)
And what kind of body wraps for weight loss did you practice?