So, I, like many girls who are overweight, have repeatedly tried to lose weight.
What did I do when I realized that soon a holiday, an important event, or the opening of the swimming season? That's right, went to the Internet and was looking for a diet that I would like.
Principles that I followed when searching for a diet
1. The diet should not have been very long.
This is a very logical point, because I am a sensible young lady, and realized that for too long limiting myself, I will inevitably get a breakdown. And I am a maximalist with my whole soul, so if you do something, you strictly adhere to the rules to the end!
2. The diet should clearly specify how many kilograms and how much time I can lose.
Indeed, after all, if you really suffer, then at least understanding what you are suffering for! It was very important to convince myself that I would definitely come close to the desired weight, if only I hold out.
3. The diet should be quite hungry, but not too much.
In fact, what kind of diet is it if you don't feel hungry ?! On the other hand, fainting – the most unpleasant thing, so here I really do not want to overdo it.
4. The diet menu should contain clear, accessible products.
After all, it is sometimes like this: you open the menu that promises you stunning results at the end of time, and ta-a-am Dragon's Blood, Pulp of a dead frog, etc. I value my time and I'm not going to waste it looking for a virgin!
My success in losing weight on these diets
I will not be cunning now and say that there was no result. Was, and what! Up to 3 kilograms per week, up to 8 kilograms per month. I confess that I could not sit on diets for more than a month. And why, I asked myself, because the result is already there.
And so, after the result was obtained, and the allotted time of the diet expired, it was here that the holiday began! My soul rejoiced: you can now use your favorite products with a clear conscience and in unlimited quantities. Well, why not? I did everything I could. I even lost weight. I have already spent so much energy, can't I really reward myself?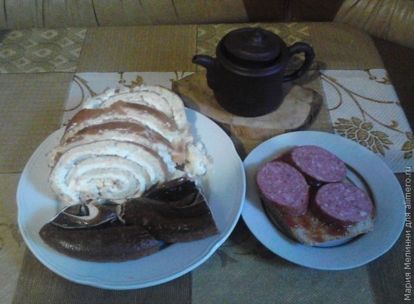 Unfortunately, despite all my efforts, the joy of the result obtained did not last long – the weight dropped by such work mercilessly returned. All this frightened me terribly, and I calmed down my troubles, of course, with very tasty and beautiful food. Still – so much effort and effort. I will never be thin and sonorous.
Girls, do you know this situation? What helped to cope with the vicious circle? And also tell us what mistakes you made when losing weight?