It would seem, why ask a man who is overweight, why he decided to lose weight? After all, the answer is obvious: because he has extra pounds!
On the other hand, there are a lot of plump girls who feel fine and confident and are not going to lose weight. But I obviously did not belong to this category.
I have never been particularly slim, but after hormone therapy failed, I recovered even more. Since then, I have had one single desire – to lose weight.
And now, when my experience of losing weight and maintaining slimness is 10 years, I can say that I am still slim to be better. But this is only my perception of myself – I by no means call for losing weight. Just these are my thoughts and memories 🙂
And why, in fact, I decided to lose weight, because many are quite easy to live with excess weight? There were several reasons for this.
Why and for what?

Perhaps the main reason is perception of oneself. No matter how hard I tried to perceive myself as I was, nothing worked. I could not look at my reflection in the windows – 20 kg of excess weight made me look like a loaf. But I was only 20 years old!
Honestly, I was very offended by the views, discussions, questions and comments about my completeness. And from talking about the fact that the main thing is a rich inner world and all the same, as the people around them look, I felt even worse. My self-esteem was at zero, but it was out of the question to feel at least a little attractive.
Sometimes I paid attention to the girls in the body – fullness does not spoil their figure at all – they have beautiful forms – both the hips and high breasts, and they can easily afford to wear a short sarafan.
I did not have any form – I was just fat. I also had a huge belly, which some people asked – am I not pregnant? And what are there sarafanchiki or tight-fitting T-shirts! All my clothes were monotonous and more like covers from a tank.
And I generally hated buying new clothes – it seemed to me that the sellers looked at me sympathetically when they offered me clothes for 60-year-old ladies, because nothing else fit me. Large-sized youth clothes cannot be found at all.
And when I remember the summer … For me, it was just hard labor – I was extremely hot and hard, constantly sweating and rubbing my thick thighs. And eerie cellulite – on the hips, abdomen, even on the arms and legs. There could be no talk about the beach.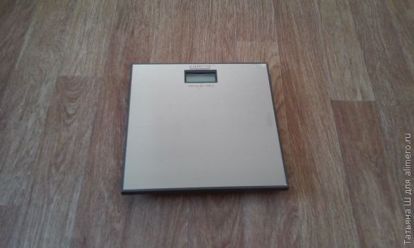 In general, the discomfort was terrible – physical, psychological and moral.
180 degree turn

But when I lost weight … I have changed not only externally but also internally. Dissatisfaction with myself disappeared, I began to smile more often and enjoy every day.
I'm not afraid to stare at my reflection in the window. I can wear shorts, short skirts, tops and sundresses. I like to buy clothes – everything fits on me! And they don't look at me like an elephant in a china shop. Oh, and my special passion was underwear – beautiful, silk, lace. At last I could afford it;)
Health has also improved significantly. The thighs are no longer rubbed, there is no shortness of breath, my knees do not hurt, when I walk a lot, I climb up to the 7th floor without any problems.
In general, for any money I do not want my good back. Now I feel much better and I feel great. In addition, overweight can cause serious health problems, and losing weight, I significantly reduced the risk of their occurrence.
I wish you and success in the way of harmony!
On our site there are future and already accomplished sluts, whose topics I enjoy reading 🙂 Share, and why are you losing weight?