I was 20 years old when I first saw a girl perform a dance in oriental style. I remember once with college girlfriends, we rested in a nightclub. There I saw this performance. And just then I decided that I would certainly get acquainted with this kind of dance!
The girl who danced then in the club won me over with flexibility and smoothness of movements. I looked at her as enchanted. She seemed to me perfect in everything.
And the costume! Do you know how amazing her costume was? I can't just pass it on! You need to see it with your own eyes. She also had a very beautiful, shimmering with bright colors and a handkerchief embroidered in gold.
I didn't take my eyes off while she was dancing. I promised myself that tomorrow I will be enrolled in the school of oriental dance. It remains only to cook everything you need.
Tormenting reasoning or purpose will justify the means
The next day I was unwell and my ambitious plans had to be postponed. But already a few days after the evening at the club, I was looking for a costume for oriental dances.
I thought that if I bought a costume, I would certainly find a suitable dance school and study there. This purchase was for me the first step to the dream. At that time, I would agree to any conditions and rates, so I caught that dance.
I also imagined how to learn to perform belly dance. In my view, any oriental dance must contain elements of belly dance. I really wanted to conquer the beloved young man with these graceful movements.
In fact, I am absolutely not a sports person. Yes, and not punctual. Therefore, I somehow did not develop either with fitness, or with a pool, or with oriental dances. I was eager, but all the time something was stopping me, I wasn't allowed to tune in and resolutely go to the club and sign up for classes.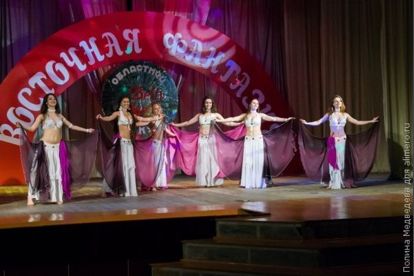 A lucky chance helped me decide
A few months later a sports club opened in the house where I live. The fact that the group is recruited to the oriental dances, I learned from a poster that hung on the door of the entrance. I thought it was fate! In order not to postpone such an important matter for later, I immediately signed up for a trial lesson.
5 years have passed since then. I still adore oriental dances and attend classes at the club. Now I have more fun to do – the company decided to make me two of my best friends.
Do you like oriental dance? Would you like to learn how to perform them?