For so many years of martial arts, which I never heard of! How many copies are already broken in the heated debates of physicists with lyricists! Until now, some of the arguments of the opposing camp simply touched me. All that remains is to shake your head, roll up the bandages, take gloves – and train.
Trigger hook
Because of what I again inwardly exploded with indignation and decided to share the boiling point? Last weekend I went to a boxing tournament. The pauses between the fights were great, and I happened to overhear the conversation behind my back. The young lady frankly was amazed and did not understand how you can voluntarily go into the ring to be hit on the head?
I am a psychologist myself, and I do not understand … This fact struck me the most. – someone, and the psychologist should be able to understand the motives of human behavior. Otherwise, what kind of psychologist are you after this? Although, maybe it works my stereotypes in relation to the representatives of this profession, like other people to boxers.
It's ugly to get into other people's conversations, so I restrained my indignation. And so I wanted to say that no one goes to boxing so much so that he would be hit on the head. To do this, it is enough to go into the courtyard and become accustomed to the local pusher – they will pop the whole crowd and for free.
People go to do for quite specific things. At a minimum, learn to stand up for yourself at the right moment, to become a physically developed, self-confident person. But I tell you honestly in fact, these are side effects. First of all, boxing, like any other contact martial art, gives a lot more.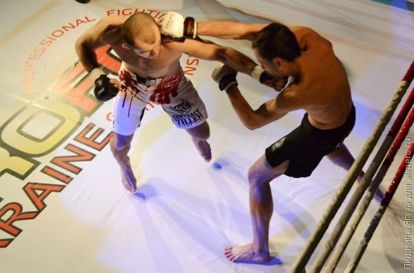 What did boxing give me?
In fact, in all my life I have been engaged in several types of martial arts, but I will speak about boxing. Firstly, it is so clearer to everyone. Secondly, now, by the will of fate, I attend boxing training. So what gave me these years of self-torture?
1. I learned not to worry about what others think of me.
I began to train in a group with children who had long been engaged. You can imagine how uncoordinated aunt looked on their background. Each trip to the training session is a cruel fight with yourself.
Then I was almost the only girl among a crowd of boys, many of whom were already repeated champions of the country. And then I learned to overcome my embarrassment and embarrassment. The problem is that the girl in such halls is skeptical – they think that you came here to look for a guy for yourself.
Now I generally have to deal with schoolchildren. They train at a convenient time for me – after training right in the kindergarten for the child, I am in time for 18.00 But now I absolutely do not care what someone thinks about me there. And here is the result – in response, I feel a friendly disposition.
2. I learned how to solve problems.
When you go into the ring with the enemy one on one, when you are beaten and pressed, it hurts you, breathing gets off, hands hurt and fall … Here comes the realization that all your destiny is only in your hands. Only now it depends on you how to act – to surrender and to leave the ring in disgrace, or gather the will and at least deserve to the last.
It produces a reflex that works in life. If you are faced with a problem, you can surrender to the will of fate, perhaps everything will resolve itself, or you can pull yourself together and do something to solve it.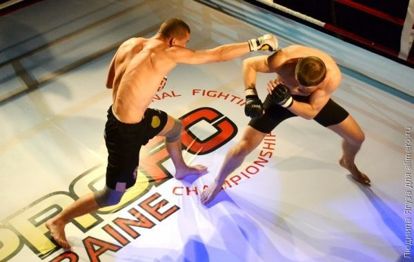 3. I learned to break stereotypes.
True, their own. When you become a couple or even steeper, you go out to the competition against your girlfriend, at first panic and misunderstanding seize you. How so? After all, we're friends, why do you beat me so painfully? Consciousness understands, but the subconscious mind yet. That's how you get a couple of times in the nose of your dear person, change the boundaries of bad, good.
4. I learned to relieve stress and fatigue.
You come to the hall – and completely switch your attention to what you are doing, forgetting all the problems that you left behind the threshold. Otherwise, a glove on the nose or on the jaw is guaranteed. And when you crawl out of the hall, all that you left behind the door is already something shallow and easily surmountable.
5. I learned to think in extreme situations.
In just three minutes, you need to think about which attack is best done at one time or another, how not to run into a counterstrike, how to withdraw from a counterattack. To think why it didn't work, what you did wrong, how to fix it, and try out the conclusions in practice. And most importantly – do not forget to breathe.
I could go on the list further, but I think you caught the main idea. Or someone else has questions?
PS: Photos, unfortunately, are not boxing, but mine are also on the topic.