Eating a person needs to be healthy and live. It remains only to guess how much food we need so that the food does not become our enemy. Now there are so many delicious recipes and a large selection of food in the shops. The availability and choice of products makes us hostage to food, because not everyone will stop on time, eating a delicious and delicious dish; not everyone will be able to refuse a moderate dose of food if there is an opportunity to eat tasty food.
The following thoughts came to me today during the shopping trip to the supermarket.
Regular food and goodies are different things!
On the shelves of the store they looked at me all sorts of products in beautiful packages. Some of them I bought, some were left lying on the shelves. And suddenly I understood: ordinary food and delicacies are not the same thing. When a person begins to eat delicacies instead of the usual food – the food becomes the enemy, the adipose tissue begins to actively grow, and the weight increases with a high rate upwards.
How often do you need to cook cakes, meat in French, Russian salad or mimosa? I think the more often we prepare holiday food outside the holiday, the more often we see new folds on our figure, and new grams on the weights or worse kilograms.
You can't do without delicacies – life will become fresh and eating will be a punishment. Who would agree to eat porridge without oil or gravy, meatballs or a piece of fish? If the blue soup is eaten without a more delicious addition, then the appetite may disappear from the mere sight of such a soup.
What to do? To become slim you do not need to turn a treat into a separate dish or replace it instead of the usual food. It is better to eat delicacies in small portions when you have already eaten ordinary food.
Increased appetite
Repeatedly noticed the moments of increased appetite. Hunger was constantly present, even when the plate of food was already empty. Looking at my condition, at such moments, I tried to hear the problem, because an increased appetite would not add to my health, except maybe a couple extra pounds.
1. The desire of the body to replenish energy. Such moments were observed after my illness. The body needs to recuperate, and I always wanted to eat. Observed such a period during avitaminosis – the end of winter and the beginning of spring.
You can solve the problem thanks to the vitamin and mineral complex, which the attending physician will select. In this case, it is better to eat synthetic vitamins than a mountain of food, from which the body will receive the missing vitamins and minerals with a large dose of carbohydrates and fats.
2. Metabolism. In order for the body to work smoothly, it needs a full range of minerals, vitamins and trace elements. Very often, when the body requires vitamin C, I want a kiwi. If there is no kiwi in the house and you are too lazy to go to the store, then you start to eat something else in the hope of forgetting about kiwi. To overcome the feeling of hunger (namely, the desire to eat kiwi), you can eat a lot of food, and not reassured. As a result, harmony is lost.
You can solve the problem very simple – go buy kiwi (in my case). During a trip to the store, you can lose a few calories (physical movement), and then eat kiwi, which does not contain fat, but contains vitamin C, which is so necessary and desired by my body.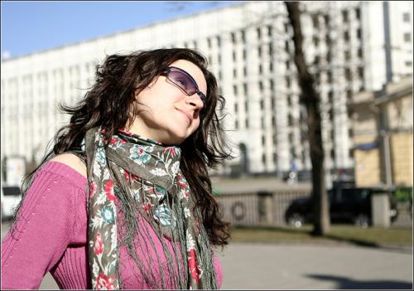 3. Psycho-emotional factor. There are many types of pleasure that a person can experience. If in life there is little pleasure or a certain kind of species is missing, very often a person begins to look for pleasure in food (the most accessible type of food). Housewives and working at home will understand me.
You can solve the problem, if you indulge yourself in other ways – take a walk, go for a massage, sit with your friends in a cafe – in a word, dispel the boredom and longing of everyday life. To enjoy the next delicacy from the fridge is to become a hostage to food and a lot of weight.
Did you want to eat an hour after the meal? First determine: what you want to eat; why your body requires supplementation, not coping with the incoming food. Maybe instead of opening the fridge again, it is better to do makeup, put on a beautiful dress and go? … And where do you know better – for a massage, to visit a friend, for a walk, to the theater, to the museum, etc.