Today I will not write about weight loss techniques and my experience in using them. Today I will take a break and tell you about why not everyone can lose weight. And many lost weight can not keep weight.
It will be about excess weight, which is formed solely due to overeating. After all, the causes can be diseases that slow down the rate of metabolic processes and stress, which are the impetus for weight gain. Today we will not talk about them.
Weight gain
And what if I tell you that from all my life inconveniences, and sometimes even diseases, we have our own advantage? In appearance, we can passionately want to lose weight, talk endlessly about it and try to do something. But, having lost weight, we feel uncomfortable, uncomfortable and gain weight again.
Now I will give you two examples and you will understand everything yourself.
Example number 1. The man.
About 8 years ago I worked at an ice cream factory. And in the team was a wonderful guy named Anton. He just came from the institute and was immediately taken over by the production manager.
The guy was diligent and intelligent, and after 5 years, the management noticed him. One day, when the place of the director of the enterprise became vacant, he was offered this position.
Anton took the position when I was already fired from the enterprise. When I met Anton a year later, I didn't recognize him – he had gained 20-25 pounds. From a red-haired youngster, he turned into a mature man. He grew a mustache and a beard.
I answered my questions dryly, they say, we work, we solve questions and all that. It would seem, what is the reason for such a huge weight gain? The enterprise is the same, the employees are the same, the work schedule is the same, the wife is the same, the place of residence and then remains unchanged, only the duties have changed.
Do not you think that Anton gained weight by performing an unconscious program to acquire solidity and authority? The young and skinny director of a manufacturing enterprise breaks stereotypes about directors and is not taken seriously by our society.
How would you react to the orders of a young pimply youth? And then a solid, large man – is another matter, a different attitude.
Example number 2. Woman.
I met her at my very first job. The woman's name was Lilia and she worked as a secretary.
Lily wore on herself not one dozen extra kilos, and in spite of a rather young age, she did not shine with attractiveness. But she was a great friend and a great hostess.
Almost every day she brought to the dinner the masterpieces of her culinary art. Moreover, her cooking was not only incredibly tasty, but also very beautifully decorated.
She also sewed or decorated purchased clothes. In spite of the fullness, Lily was always dressed with a needle and smelled remarkably.
I am sure that among your acquaintances there are also such hostesses, next to whom you begin to feel your wretchedness. So Lily was for me an example of a real woman, next to which I clearly saw where I still needed to grow.
Lily had a husband. As it turned out, very jealous. She loved him madly from a young age and was afraid to lose. She was courting and pleasing from all sides. And he appreciated it. And, probably, therefore, he was jealous of everyone and everything, fearing that such a little thing would be taken away.
In this case, can you make an assumption, for whatever reason, Lily did not seek to lose those extra pounds, but only increased them? I can! I suppose that the extra weight helped her not to be attractive to other men, so as not to upset her husband. Or not to succumb to the temptation itself.
I can also assume that Lily in her head is associating the image of a good housewife is clearly not with a young skinny girl in high heels. And she really wanted to be a good hostess.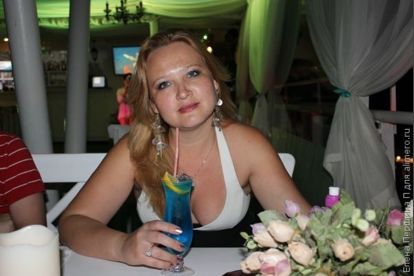 Excess weight gives owners some kind of secondary (unconscious) benefits. Having understood them and, probably, having influenced the situation, one can refuse to carry extra kilos for a lifetime.
The main benefits of overweight, which I personally met on my way, are:
1. The acquisition of a solid, mature and authoritative appearance.
2. Practically guarantee a lack of jealous husband.
3. Acquisition of the reputation of a good housewife and an excellent cook.
4. The ability to avoid male pestering.
Sometimes overweight helps to make you feel pity, otmanipulirovat others, do not do something like everyone referring to the heaviness, shortness of breath, the inability to bend down or feeling unwell.
And you did not notice such examples of the benefits of having excess weight in yourself or your friends?