I recently told how I lost weight on ice cream. But, unfortunately, this diet with ice cream can not be used often. Yes, and you can't sit on it for a long time – I kept it for 5 days. Gone as much as 5 kg! I was so happy!
But I did not stop there. I had to say goodbye to another 15 extra pounds. And I could do it for 3 years. You say it is very long? Yes, but it's worth it! Yes, and the body does not need to rape. After a diet on ice cream, I started to get heartburn and was recovering for another 3 months.
The first thing that the doctor advised me is the correct diet. I started with him. Gradually, I replaced the harmful products with useful ones. For example, I had to give up the legs. But I love chicken meat. Instead of chicken legs, I ate boiled breast.
At first it seemed to me that it was dry, that it was simply impossible to eat it! Then I began to eat it with fresh tomatoes and cucumbers. I really liked it! It is delicious!
Now I only eat chicken breast, boiled fish and, when I really want to, lean boiled beef. All these products are very helpful. I combine them with a salad of fresh vegetables, which I fill with lemon juice or olive oil.
By the way, on day 1 dessert spoon of unrefined olive oil replaced all the fats for me. And meat and fish are proteins that my body needs.
Not all fruits are healthy.
The fact that the fruit contains a lot of sugar, I naturally knew. But I did not think about it before I decided to build it. I refused bananas and grapes. Although I loved the bananas.
I began to attach myself to grapefruit. It turns out that it is this citrus contains substances that help our digestion. I ate half a grapefruit for breakfast and lunch.
At dinner, I used more vegetables. I read somewhere that absolutely all fruits after 16 hours are also harmful.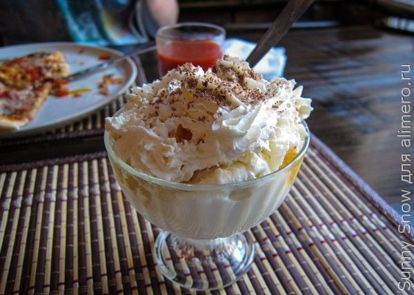 Snacks – our everything
At work, sin is not a snack. We even have tea breaks at 10 and at 15 o'clock. I used to take sandwiches or cookies with me.
Having taken hold of my mind, I refused such high-calorie, but not bearing any good snacks. I began to take with me a mix of nuts and dried fruit.
I loved tea with dried apricots and walnuts. And I really like almonds. Nuts saturate me until the next meal. And I lived fine until lunch or dinner!
The most difficult was the first year. Now I live like this. And I like this life with proper nutrition and without extra pounds!
And what foods have helped you lose weight? Do you diet constantly?