Winter passed, passed and slim. With horror, I pull out summer trousers from the chiffonier, with a shiver in my hands I try to fasten them, but … It doesn't work! I do not even want to weigh myself up, I am afraid to faint right near the scales. Already called the coach, signed up for fitness. I wanted to choose a diet, but I remembered what happened to me a year ago and decided not to risk it.
What happened to me a year ago
Last summer, I just found out that I gained four kilograms, and, of course, I chose a diet instead of physical exertion. I don't remember the exact name of the diet, but something related to the east is either an oriental diet, or a Chinese one, or a Japanese one. That's not the point.
The essence of the diet was that you need to have a specific amount of specific products for two weeks, that is, a strict diet. The diet had good and enthusiastic reviews, a lot of pictures before and after, plus the therapist's conclusion that the diet helps cleanse and heal the whole organism.
The first day. Happy
My husband laughed with me for a long time, found out if I needed a lock on the fridge, defiantly defended pastries in the fridge, teased me with beer and dried fish in front of my nose. I held on steadfastly and chewed braised parsley root.
I still remember this nasty taste. The mood was normal, physical strength was enough, the only thing that weary was to constantly weigh the food.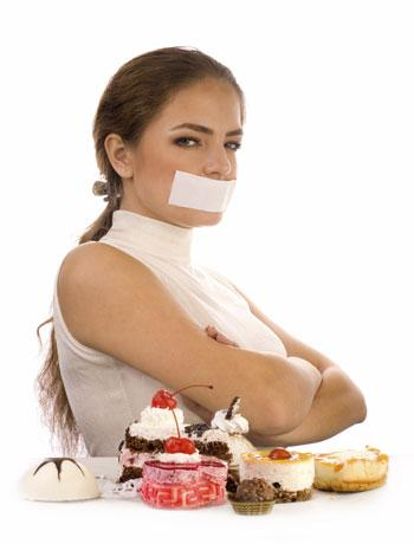 Week one. Annoying
After the first week I was terrified when I weighed. I lost only 500 grams! I could not look at any food, both dietary and regular. She constantly screamed at the child, it was unclear why she was mad at her husband.
Although, in theory, he had to be offended – we hadn't had sex this week (my relations with salads and cereals do not count). The husband offered to give up this bad idea, otherwise the case could reach a divorce. I realized that I was becoming unbearable and began to try to control myself. In order not to break away at home – slept day and night.

Week two. Painful
I do not know what the therapist stated there, but my stomach began to hurt in the second week. Constantly ill and dizzy. There was heartburn and, sorry, constipation. But I – a lady rested, if something decided, then I will go to the bitter end.
In general, until I reached the end, the matter gained a new turn – I had to sit on a different diet and for a completely different reason – gastritis. By the way, for two weeks of this eastern diet, I lost only one kilogram, but for a month on the number 5 diet from leading gastroenterologists – three kilos.
Moral of this fable
I made one conclusion for myself, but it is for life: an exhausting diet, no matter how much it is praised, can not give anything good. If you limit yourself in food – it should be only a balanced diet, in small portions, but always with short breaks. This will help to become slim.
In addition, however banal it may sound, there is no sport at all. A friend at the end of last summer advised me to sign up for aqua aerobics in the pool. It is thanks to her that I forgot not only about extra kilos, but also about back pain. And finally – girls, take care of yourself, because you have nothing more valuable than your family and your health!