When I was still studying for a psychologist, I really wanted to open one slimming recipe for everyone. But first it was necessary to find the cause of weight gain. I decided to look for her in the human psyche. After all, if a person has extra pounds, then they need him for some reason.
During the long research work it turned out that one reason is indispensable. I could not fit under one denominator of all owners of magnificent forms. But I have derived some common factors for myself.
The main psychological factors contributing to the recruitment of extra pounds:
1. High sensitivity.
This is one of the most common causes of overeating.
It so happened that women are naturally more sensitive than men. This is probably due to the fact that it is women who give birth and raise children. At first, when the baby still does not know how to speak, a woman should be able to feel and understand what her baby needs.
But even among women there is a significant percentage of those who have this sensitivity on all the time. They understand the partner in facial expression and pantomimic. They have the ability to read between the lines and a high level of empathy (empathy).
Going out into the big world, such women feel that somewhere in the region of their heart they have a door open. And any inaccurate word or look can hurt such a person deeply.
2. The inability to say no.
The topic is relevant to many. Recently, in the pages of Alimero, I saw a beautiful topic on how to learn to say no. How important it is to refuse immediately, and not to do something to the detriment of yourself and get angry at the same time.
Overweight in this case works as protection from other people. A kind of barrier. And sometimes the reason for refusing to help, referring to poor health or high blood pressure.
3. Deafness to their own needs.
In a crazy rhythm of life, we disaccustom to hearing ourselves and our needs. And why do we need this skill? We need to go to work, prepare food, clean the house, etc.
What does it matter that in fact we now want to take a bath or just lie down if there is a word necessary.
4. Fear of the opposite sex.
Having lived through a man's childhood or youth harassment, the girl may decide that she no longer wants to be sexually attractive. And overweight covers their feminine and seductive forms.
5. The desire to take more space. Become more significant and solid.
Is it not strange for you to see the head of a large enterprise as tall as one and a half meters and weighing 60 kilos? And if at the same time he is also young? Is this youngster can make responsible decisions and give instructions to dozens of subordinates?
If for you the word director is automatically associated with a well-fed, tall, mature man in a suit, then you are one of those who are subject to the influence of this stereotype.
In fact, the age, weight and height of a person is not a significant factor in assessing his achievements and successes.
We all want to be good girls and boys. And how to raise good kids? Do not fight! Do not hurt! And how much in the adult life of those with whom I really want to make fists. But we can not afford it.
And where to put anger and anger? If they do not find a way out in art or sports, then they are heading straight for the destruction of who is here and now. Namely on himself.
5. Greetings from the past.
Once conducted a survey among the sweet teeth, with which they associate their favorite sweetness. Almost all respondents familiarity with their favorite sweetness began in childhood or adolescence. And this acquaintance was painted in very pleasant emotions.
How often in advertising can you hear high words about love that are attributed to chocolate or other sweets? Or loud statements that there are hormones of joy in sweets? Very often, right?
From the TV screen we are told that there is no better explanation in love for the lady of the heart, except as a box of chocolates. What could be softer than chocolate from the milk of cows grazing on alpine meadows.
It is clear that no one will check for the presence of whole milk in chocolate. Like the presence in it of the hormones of joy. Everything happens by suggestion directly on the cortex of the viewer's brain.
And then, when a question arises about a gift to a loved one, the image of sweets driven into us automatically emerges before our eyes.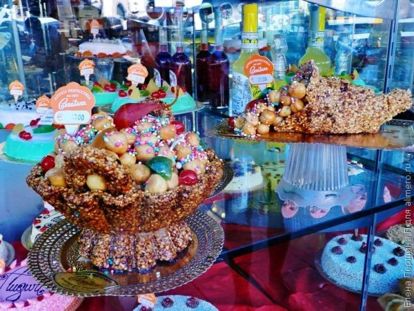 Now I realized that getting rid of excess weight should take place not only on the physical level. Psychological aspects of excess weight can cancel all efforts towards slimming. And time after time to return the weight to the starting position.
In each individual case, you need to do something different. If you try to summarize and make recommendations, first of all, it is:
1. Relieve stress in all possible ways, except for sticking. Massage, bath, fitness, dancing, sex, parachuting, chatting with friends.
2. Work with your thoughts. If you want to eat, ask yourself, is it really hunger? Or am I just lonely, bored, sad, or scared? What would I really like now?
3. Pamper yourself. But not food, because such pleasure is short-lived, but the consequences remain at the waist for a long time. And, for example, a beautiful manicure in the salon, shopping, chatting with interesting people.
4. Well and healthy diet combined with moderate physical activity has not been canceled.
Do you know any other psychological factors contributing to weight gain?