One time I attended aqua aerobics classes. I signed up for them for two reasons. First of all, the only time I could devote to sport was the morning of the weekend, and in the local sports club the early birdies were offered only aqua aerobics. And secondly, it was interesting to try a new type of training. I will tell about my impressions.
Water aerobics is training in water. As a rule, it takes place in a small shallow pool, but somehow I saw how the classes were held at my daughter's in a large pool. For classes used all sorts of devices:
Aquapolis – supports upright
Aqua gloves – look like frog legs with membranes
Noodles – a long stick of foam
Aquagantels and akvashtangi – also made of foam
Burdens with Velcro – for wrists and ankles
For training, you will need a hat and a swimsuit, preferably closed, if you do not want to straighten straps endlessly.
Water aerobics has a lot of positives. First of all, classes have virtually no contraindications. Aqua aerobics can be practiced during pregnancy, the elderly and those who have problems with the spine and joints. In truth, my classes mostly attended aunt and very few young people.
Water aerobics helps to reduce weight. During exercise, you have to strain your muscles and overcome water resistance, and also try to keep balance. Almost all muscle groups work, and at the same time. All this contributes to fat burning.
Lessons have a hardening effect, like any workout related to water procedures.
Another moment that pleased me was visiting the sauna after aqua aerobics. It was free, and you could sit on the shelf as you like.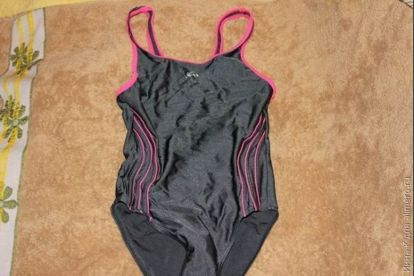 Now let's talk about the disadvantages of training. What upset me in aqua-bob is the lack of enough load for me. After training in the gym, I usually crawl out, I can not lift my arms and legs, and also climb the half-bent stairs.
When I got to the pool for the first time, I was trying to learn how to keep balance during the time allotted for training, and I was also washed off by a wave that was launched by a woman of heavy build who was working next to me. At the second lesson, it was easier to keep balance, but I did not feel the desired fatigue. Having withdrawn all the visits, I did not feel the promised load.
I think that aqua-bob is not suitable for those who do not know how to swim or are afraid of water, for obvious reasons.
In general, I am pleased that I attended aquatic classes. I learned to do many exercises in the water, which I now practice swimming in the sea. I didn't reflect on my weight training, but I think they were useful for keeping fit.
What are your impressions of aqua-bob?