I remember that the phrase came to me zhor I heard in the days of students. I don't remember who pronounced it from my classmates. She still sounded quite funny: Zhora came to me (well, like uncle), and the meaning was connected with gluttony. Then I have not experienced in my own skin, how unpleasant it happens.
But now I am sure: if it were not for the regular arrival of this mysterious uncle to me, it is very likely that my weight would be very close to the ideal mark. I eat in moderation, I know which products are best to avoid in general, and which are less common. I know everything, until zhor came to me!
What is zhor

For me, this is such an unpleasant condition when you sweep everything out of the refrigerator for a very short period of time. In this case, even products that I have not particularly loved, such as boiled zucchini or milk porridge, can be used. But first of all, high-calorie foods are eaten. Chocolate is generally out of competition and can be eaten by Uncle Zhora in any quantity.
When comes zhor
As a rule, the arrival of this unpleasant guest occurs in the evening and at night. He can also come in the afternoon if I'm upset about something. After chewing candy or a sandwich, I get a little calmer. It is always easier not to solve a problem, but to seize it with something tasty.
I noticed such a moment that in a state of zhora I can hardly feel the taste of products. And eating a whole bar of chocolate in a couple of minutes is in the order of things. Almost like men – drink a shot of vodka in one gulp.
How to deal with zhor
The fact that you need to fight zhorom by all available means has become clear to me a long time ago. At first, I decided that I would punish myself: at night I exceeded twice the calorie rate, then in the afternoon I would punish myself and starve. But then I could not stand my stomach and rebelled, answering me with pain. As if he wanted to rebel: What are you, mistress, do not feed me?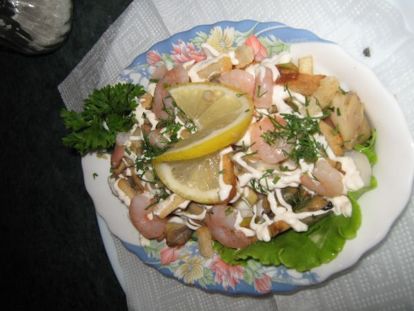 Then, in the case of incidents, I decided not to starve myself, but to significantly reduce the caloric intake. Along the way, I try to determine the possible causes of my gluttony.
Zhor and its causes
The reasons for me, as a rule, are psychological. I had a bad habit of seizing up problems at the moment when there were problems at work. The boss screamed at me (very often unfairly), and instead of answering her, I ran to a stall for a bar of milk chocolate.
So the scenario was fixed in my head: insult is tasty consolation. And I'm pretty vulnerable person, many offenses arise, so that threats to my figure are very frequent.
What would you advise to do to fight the zhor?