I sat on different diets, and I was constantly pursued by some kind of vicious circle. At first there was discomfort due to the fact that I limited myself in everything, and then the tragedy began because I was recovering again, and all the torments were in vain.
How to be? And what is the fullness? I read from Dr. Yulia Chekhonina that the only reason for being overweight is over-nutrition. We consume more calories than we consume.
The influence of hormonal disorders
According to Chekhonin, hormonal disorders affect the weight of some people. But this factor only affects the increase in appetite, and people just overeat.
I made sure that you just need to be more attentive to your body, do tests, see doctors if something bothers you. In the end, I took the advice of Dr. Chekhonina and decided to implement all of her recommendations.
How to eat right
First of all, I refused the hungry days. They have an insidious consequence – after them the metabolism slows down. The body must receive 800 kcal daily, otherwise it begins to starve due to lack of nutrition. Because there are failures, and there is a significant weight gain.
The fight against overweight is a fight with yourself. Because of this, people fall into dietary depression.
I did not deny myself the sweet and flour, but only ate these foods for breakfast, in time to spend these calories during the day.
But for breakfast you can not eat only one cake, you need to add a low-fat and protein dish (for example, cottage cheese).
I had another snack before lunch. She ate an apple or drank a glass of kefir.
My lunch was full. For example, vegetable soup, perfectly satisfying hunger, although it has few calories.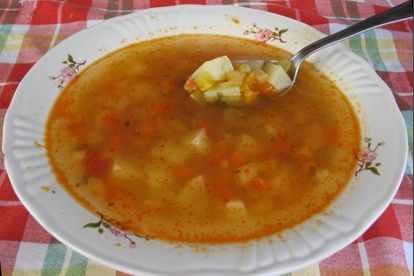 After a couple of hours I was snacking again. It could be yogurt or fruit again. This snack helps eliminate evening gluttony.
For dinner, if I wanted to eat, I ate vegetable soup again. If this was not enough, about twenty minutes later, I ate a non-greasy piece of meat or fish, and a side cut of vegetables.
An hour before bedtime, I drank a glass of kefir.
Thanks to this dinner, I went to bed without feeling hungry. In addition, in the morning I woke up with a good appetite, and could eat a full breakfast.
Total a day I ate: a bowl of soup, five or six fruits, three protein low-fat dishes. It is important to limit fried, smoked, fatty, sugar. Portions should be monitored. And more movements!