If you read my previous topics, then you know that the topic of weight loss concerns me almost from the very birth. Only over time, I realized that there could not be excess weight and no health problems. And so I smoothly moved from the theme of the struggle for a figure to the theme of the struggle for health.
The beginning of my ascent to harmony and health
Strangely enough, but the most correct decision comes at times in unexpected ways. I was looking for children's development literature online, and at one of the mother's forums I came across a council that was completely unrelated to the topic, to listen to the lectures of Dr. Torsunov. It was from the lectures of Oleg Gennadievich that my passion for Ayurveda and Vedic knowledge in general began.
Already in the first days after the opening, I listened to several hours of lectures and the feeling of regret that so much years were spent in vain, captured my mind for a minute. But then I calmed myself with the fact that any information comes only to a prepared listener, which means all these years were not vain work, but hard preparation on the way to health.
Ignorance of the law is not an excuse. It turns out that in life the laws that affect our health and destiny are much more than you can imagine. Lecture Torsunov Regime of the day finally brought to me the reasons for my failures, which I did not know before.
Do not think that my topic is an advertising character. The activities of this person does not need advertising. I just want to share with you a source of knowledge, which in its time was randomly revealed to me. And this case, I hope, will forever change my life for the better.
My new day regimen
I must say that I didn't come to him immediately (this may be a stupid habit of double-checking on myself). But as soon as I became convinced that the scheme was working, I began to train myself daily for a new life.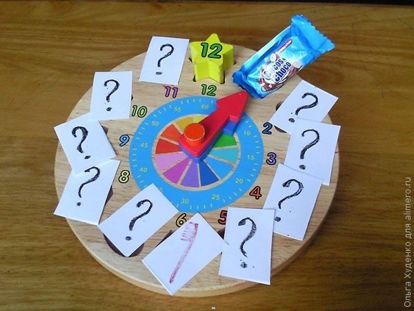 5:45 – rise. Yes, yes, it is at that time that my alarm clock informs me that it is time to get out of the realm of Morpheus. Frankly, I thought it would be much more difficult. After all, I had so long believed that I was an owl. I went to bed after midnight, I could not get everything out of an interesting book or article, well, you know how much is sticky on the net.
Sometimes it was only at 5 in the morning that she understood that it was time to sleep. Now I develop a habit. If you want to catch more, get up early. I think to translate the alarm for half an hour early.
* The reasons for early getting up can be given a separate topic at the request of applicants.
Waking up, I'm going to brush my teeth and be sure to clean my tongue. On the white plaque on the tongue, you can determine how slag your body. Then I drink a glass of warm water with lemon juice (this helps empty the intestines). The first time I drank 2-3 glasses of water for the body to start working.
While my body is thinking, I do light exercises to disperse the lymph. After such uncomplicated procedures I climb under a pleasantly cool shower.
7:00 – 8:00– breakfast. If there is no feeling of hunger, then I can skip breakfast. For my constitution it is useful.
* About what I eat for breakfast, the conversation is also separate.
10:00– second breakfast. This is more often if there was no first, or already want to eat.
12:00 – 13:00– lunch. What do vegetarians eat at lunch? Oh yes, I still do not eat meat, fish, eggs – in general, everything that could live if it were not for the gastronomical preferences of people.
* Interesting? Ask. I will write!
18:00 – 19:00–dinner. But, as a rule, I don't have it. If so, it is steamed vegetables, or hot milk with honey and spices (the best option).
21:00 – 22:00– shower and bedtime. I fall asleep without problems. Insomnia for a long time does not bother me. At the same time all day I feel great, do not pull sleep. At first it was even unusual to go to bed so early, I thought that I would not fall asleep. But I always fall asleep for 10-15 minutes.
I promise to give detailed answers to all questions. Especially lengthy answers I will make separate topics.