At school I was seriously involved in sports, but in high school I began to feel that I was missing something in my life, spending so much time on training, and I decided to quit everything. As a result, for a short period of time gained considerable weight. She suffered a lot because of this and, of course, really wanted to lose weight.
I met my future husband and fell in love. We were friends, then we started dating. I wanted to be for him the most attractive, the most beautiful, and I decided to lose weight. If I undertake something, I can move mountains, the more I fluttered on the wings of love, and weight loss went very quickly and easily.
At first I just kept to a diet, then I wanted to lose weight faster, and I began to eat even less. For example, I could drink milk with three spoons of cereal in the morning, eat cabbage salad in the afternoon, and banana in the evening. She lived like some Spartan. I got up at 6 am, ran in the yard around the school or did exercises, then went to study at the university.
The young man studied with me and after school we went to my house, you know that we did not study 🙂 By the evening he was driving home, and I sat down for lessons. At about 12 o'clock in the night I went to bed to get up again in the morning on the alarm clock.
Soon this was not enough for me. I signed up for fitness, went to group classes 3 times a week. Passed on vegetarianism, because it seemed to me that I was getting fat from meat and milk. I already weighed 45 kg at the time. Everyone was talking – Inna, your bones stick out. And for me it was the best compliment and evidence that I am on the right track.
Effects
We got married and went to rest on the sea. Probably, then I began to realize that I was doing something wrong. My nails began to exfoliate, and so much so that I could not even make a manicure normal for my own wedding. I went to the dentist, she was shocked, because my teeth began to break down. She told me to lean on the cottage cheese. But such things I did not eat, like all dairy.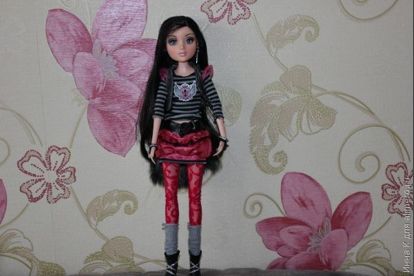 Some time passed, my family started having problems. She was constantly nervous and once, on New Year's Eve, she fell off and ate to the heels of the food she had avoided for a long time. From that moment I could not stop. She ate everything. Could just open the fridge, stand and eat. I hated myself because I started to get better. Hated and ate.
I got depressed. Only once in a lifetime. By that time I had already caught up with the weight that I had at school and overtook. The funny thing (or not funny) is that everyone around me congratulated me, because thought i was pregnant. When I said that it was not, no one believed it!
I remember how, after graduating from university, I met a teacher and she said: I am very sorry that you lost a child. Everyone thought that after 9 months no one was born in me, it means there was a miscarriage! It was terrible. I lost weight all the time, then recovered again.
My little miracle
I do not know what this would all lead if I didn't get pregnant for real. It was a planned pregnancy, we waited for her for a long time and, finally, it happened. At the first admission, the gynecologist fixed my brain and told me to eat normally, because life of the future child depends on it.
For the sake of the baby, I began to eat meat, drink milk, eat cottage cheese. I used to cook a normal meal only for my husband, but I ate it myself, and now I began to eat fully. The most interesting thing is that when I was on a diet, I thought only about food, and after that I completely forgot about it.
I had a daughter. After pregnancy I didn't even notice how I got in shape and for 10 years I have been in the same weight, except for the second pregnancy period.
Why am I writing all this … I have two daughters growing up, and I would not want them to go the same way one day as I do. Lose weight can and should, but only to approach this must be reasonable and preferably do without extreme diets.
Have you ever faced the consequences of losing weight?