Each representative of the weaker sex at least once in their life thought about their figure. As a rule, a minority completely satisfied with it. Today I want to talk about the book Healthy Recipes, which can help in the struggle for health and a beautiful figure, as well as my opinion on this matter.
Just want to note that the author and publisher have tried over the design. The book instantly wants to take in hand, it is quite colorful, with spectacular and vivid photos. High quality paper, not slippery and pleasant to the touch, in general, she wants to turn over again and again.
Healthy recipes are a continuation of the book by the same author Lydia Ionova Healthy habits. This is a visual aid with specific recipes that will help to follow the rules of healthy eating, laid down by the author in the first book.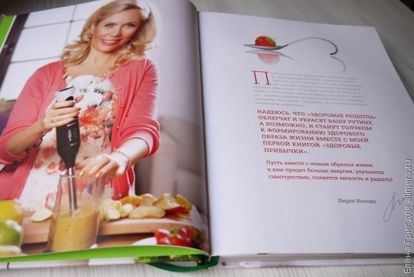 The main idea of ​​Dr. Ionova is that diet and restrictions in food provide only short-term results and do not help to keep it at a constant level. The author is trying to help shape the reader healthy eating habits, through which you can change not only food, but also the whole lifestyle.
Lydia Ionova singled out 21 points of the most important target habits, including regular meals, enough fruits and vegetables, balance and diet planning, and a variety of healthy foods. It is the last point and the second book is devoted to Healthy Recipes.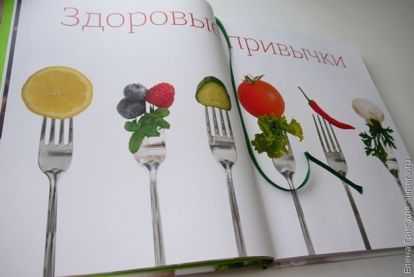 You should start by counting the recommended calorie content of the daily diet, then carry out individual calculations using certain formulas, then build a food pyramid, either to reduce weight or maintain it.
The author advises not to be frightened by complicated schemes and calculations. Written planning can help, as well as a food diary. Then there is an example of a weekly menu for weight loss already with links to specific recipes from this book.
By the way, recipes occupy 85% of the entire book. Therefore, you first need to study the author's approach to nutrition, and only then prepare certain dishes according to the presented recipes. Here you will find salads with snacks, soups, vegetable dishes, fish and seafood dishes, meat and poultry dishes, various side dishes and dishes from legumes, while desserts are given only 6 pages.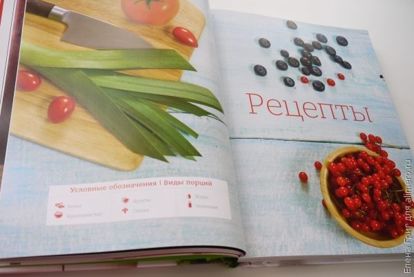 Conclusions and opinions.
I fully agree with the author that diets do not give the desired and, most importantly, permanent effect. Need to change lifestyle and nutrition. The recipes published in this book are wonderful, maybe I will even use some of them. However, it seemed to me that the scheme itself was rather complicated. You need to make a lot of calculations, constantly plan your diet, keep a food diary.
When you have a family: children who need good nutrition with fats and carbohydrates, a husband who just does not want to eat is useful and wants to eat tasty, I'm not talking about other things and worries – all this becomes very problematic.
Moreover, the question of balance and diversity is very painful. After all, not everyone has the financial capabilities every day to eat fresh vegetables and fruits all year round, and besides, also different during the whole week or month.
In addition, the author focuses on different dishes for breakfast, lunch and dinner every day. So you can simply not get out of the store when selecting products, and then from the kitchen when cooking. At the same time, again, do not forget the other family members and the financial side of the issue.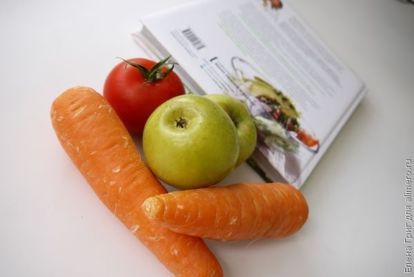 What do YOU ​​think, is it possible in the family to maintain individual nutrition if others do not want to change their eating habits?