After a long winter, you got a spring-summer cloakroom and … oh, horror – you find yourself getting better! Immediately you make a decision: return to the previous size, immediately, the faster – the better!
Stop – you do not need harmony at any cost, even at the cost of health? The weight gained during the winter gradually and, you see, with pleasure, it is also necessary to drop gradually and slowly, at least not in a week.
For any diet, the body needs to be prepared so that there is no stress and the opposite effect: if you sharply refuse your body to eat, then it starts, like Uncle Scrooge, to save money. Stupid, but this already refers to instincts – what if you forget to feed him tomorrow?
Although it may seem boring to many, the best option is to remove, first of all, hidden calories and add physical activity. Limit the amount of salt – salt retains water, and the use of products in which there is a lot of it.
Analyze your diet and clean first of all sausages, smoked products, salted, pickled, fried foods, mayonnaise, hard cheeses, vegetables, stewed in large quantities of butter, sweets. Sometimes, adding a plus charge or massage, this is enough. I almost forgot: about alcohol – forget it completely!
A few more tricks – drink a glass of water before eating, and after eating for about half an hour you don't need to drink anything. There is less, but more often, in order not to have time to get hungry and then not to revel in full. Many people advise not to eat after six o'clock in the evening, but if you go to bed late, it is difficult to comply with this recommendation. Compromise option – do not eat after nine in the evening and try to cook a light dinner.
After ten days, you can do the calculation of calories by limiting the food regime to 1500-1200 kcal. Once a week, arrange fasting days: on cottage cheese (low-fat cottage cheese 300-400 grams for the whole day, and if it is unbearable, then it is possible 500) or boiled fish (300 grams) with salads from any vegetables without salt (300 grams). Wash it all down with water (at least two liters) and sugar-free broth hips. And, most importantly, do not forget about charging and vitamins, which of course you always take in the spring.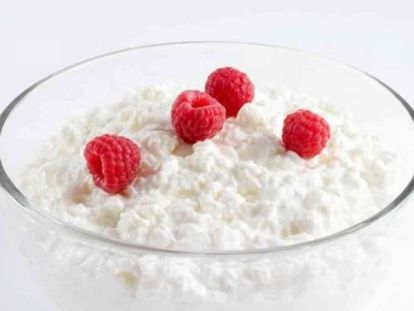 As a result of such deliberate and gradual actions, you, in addition to slimness, will get a good complexion, good mood and improved health. And all last year's cloakroom will have to be taken in too!