My son is only 1.5 years old, but I am already wondering where to give him in the future. This is not an easy choice, because, as you know, sport not only heals, but also cripples.
Personal experience
I was growing up weak and a little girl, very shy, fragile and weeping. Mom took me to a dance, but because of my tears, they kicked me out. I went to singing, to a zoo corner, to draw, in general, where I just did not go. But she ached everywhere and my mother took me from there.
Mom got sick of it, she made a 180-degree turn and gave me to sports tourism and mountaineering at 9 years old. There, at 12 years old, they took the children with difficulty, and here they brought such a kozyavka. I did not want to take, but my mother persuaded me to just walk with a tail.
What a surprise when, in my age group, I won in a month Kiev championship in orienteering. From that moment on, I was always in the team, in all hikes in the Carpathians and the Crimea.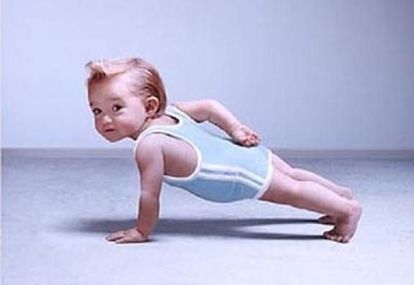 But in the group I was always offended because I was small. Then I set a goal – to prove the results that I am better than them, and earn so much credibility. I achieved this goal. She was always on a par with seniors and boys, wore backpacks of the same weight, training with them, loads.
I became strong not only physically, but also in spirit. I became self-confident, stopped being shy and it is still difficult to see a tear from me, except in happy moments. Even in childbirth it helped, my threshold of pain was high and my stamina was like endurance.
But I did not take into account that it could hurt. At age 14, I started having problems with my spine. Scoliosis, kyphosis, osteochondrosis and two intervertebral hernia. In the mornings I had dumb hands and feet, for half an hour my mother was doing a massage, otherwise I could not walk. It was scary.
Where to give my son?
Sport gives health, hardens character, sports brings up, increases self-esteem, and children also take time to do something stupid, which is important.
I am a mother and I want to see my son strong and healthy. In each sport you need to come at a certain age. Boys want football, boxing is fashionable now, and girls love dancing and gymnastics.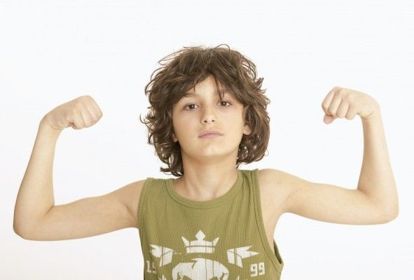 I believe that my son should go to single combat, it hardens willpower, endurance and will provide an opportunity in the future to stand up for himself and his family. The world is too cruel now.
I also want to give it to the same tourism, mountaineering, thanks to this occupation you can see such beauties that you can not convey with a picture.
These are my dreams and desires. When the son grows up, then of course, I will take into account his desires and abilities, and now I myself do sports, we drive around the house or run around the stadium one after another, jump over something, play on the playground and with the ball.