A year and a half ago, I gave birth to a daughter. And this is a wonderful event in my life. But there is one drawback – the weight gained during pregnancy is in no hurry to leave my body. Now I have more or less recovered and decided to actively engage in the return of old forms.
On a diet, I can not sit right now. I have no desire to cook separately for my husband, daughter and myself. All weighing and counting calories is also not possible. In addition, it often happens that the child and I eat from the same plate. And all that I can now change in terms of nutrition is my diet, bringing it as close as possible to the diet of my daughter.
Vegetable soups, cereals, boiled lean meat, dairy products, rye yeastless bread, vegetables and fruits – these are the products of which my daily diet has recently been made. Sometimes I allow myself biscuits or marmalade.
That is, to improve your menu, it seems like there is no place. And since the weight is in place, you need to either reduce portions or increase energy consumption.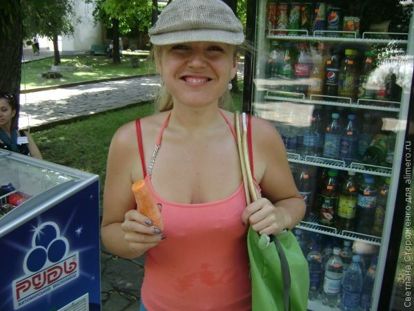 I understand that the life of a young mother is quite active. Try to pull out a stroller and an 11-pound baby twice a day. Yes, plus run for him. You can, of course, not take a stroller, but you have to be prepared for the daughter to spend half her walk on her hands.
Do not sit down too much at home. Cleaning, washing, ironing, cooking – all contributes to harmony. But it was not there. Overweight continues to stubbornly accompany me.
I remember before pregnancy I regularly attended sports activities. Now, with the baby and dad, who comes late from work, you don't look like training.
Then I decided to train at home. She found sports activities on the Internet and began her training. My daughter did not understand my efforts, and after 7 minutes she began to actively express discontent, asking for hands and calling me to play.
One day, on the way to the store, they put a leaflet in my hands. It was an advertising brochure for a new gym near my house. The classes in this room are quite specific. The duration of one lesson is 30 minutes, and it consists of a constant change of exercises on simulators and aerobic exercise, such as jumping, squats, and press.
The hall is designed exclusively for women. That is, such moms as I, who have lost their form for a while, are not shy about anyone. In the hall there are diagnostic services for physique, masseuse, nutritionist.
And it turned out that in this new institution there is a children's room. Not really a room, rather a corner with toys, cubes and books. But I have not yet met such a corner in the sports centers of our city.
At first, I thought that my tame child would not leave me for a minute, what to speak about a half-hour lesson. But I was wrong. As soon as my daughter saw new, interesting toys, she instantly got off my hands and ran to play.
The young girl is watching over the children, and it seems to me that sometimes she herself is not averse to playing. The corner is located near the reception desk and at the same time the administrator looks after what is happening.
A room where classes are held through the wall. There is no door in it. That is, screams, screams and cries of my daughter, I can hear. And the daughter herself, in case she misses me, can come and check whether the parent is there.
To be honest, the training itself seems to me rather primitive. Moreover, I read that fat begins to burn only after 40 minutes of exercise, and here it lasts only 30 minutes. But, in the absence of the best, I am satisfied with what is.
One would like to hope that children's rooms will become in the near future an indispensable attribute of any gym. And young moms will not be burdened with the question of finding a worthy alternative to full-fledged sports activities.
And how did you play sports while sitting at home on maternity leave?