Slimness – the main trend of our time. Especially now, when summer has already arrived, I want to open my figure on the beach without hesitation. But, unfortunately, not everyone can boast of graceful curves after winter.
Preparing for the summer
In order to take off my jeans with pride and put on short shorts, I began to prepare for the hot season in advance.
One evening I, as always, pondered new articles on weight loss on the Internet, and my attention was attracted by an article called the easiest diet. Of course, the opportunity to lose weight by the summer without much effort and stress seemed tempting to me, and I began to study the article.
It dealt with the South Beach Diet, developed by Dr. Arthur Agatston. In the people, the diet is called presidential, as the rumor has it that the Clinton couple has lost weight with it.
The picture to the article depicted a slim, tanned girl in a white bathing suit, looking at which, I decided to try this miracle diet.
Diet can be divided into three phases.
The first phase is the hardest. During this period, one should forget about the following products: sugar, fruit, rice, pasta, bakery products, potatoes, alcohol and pastries.
The second phase of the southern beach diet – you can add some fruits, potatoes, rice, buckwheat, pasta, a little rye bread. All this should be added gradually, without abusing bread, potatoes or pasta.
The second phase should continue until such time as you reach the desired weight.
In the third phase, you can return to the usual diet. It is advisable to limit potatoes, muffins, pasta, white rice and sweets. It is necessary to monitor the amount of food consumed.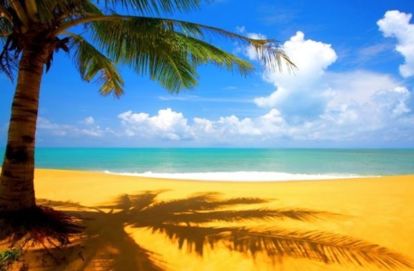 South Beach Diet Menu
First phase of the south beach diet:
Breakfast: scrambled eggs with tomatoes; a glass of tomato juice without added sugar, 40 g low-fat cheese, unsweetened tea.
Second breakfast: 80g low fat cottage cheese.
Lunch: Caesar salad without crackers, season with a spoon of olive oil.
Lunch: vegetable salad and green tea.
Dinner: a piece of lean fish, steamed or raw vegetables.
Late dinner: 100 g low-fat cottage cheese.
The second phase of the south beach diet:
Breakfast: oatmeal with milk, coffee with skimmed milk without added sugar, or green tea.
The second breakfast: one boiled egg
Lunch: vegetable salad with boiled chicken, dressed with a spoon of olive oil.
Lunch: a slice of low-fat cheese, pear.
Dinner: boiled fish with vegetable stew; vegetable salad with olive oil and lemon juice.
Dessert: apple or grapefruit.
The third phase of the diet:
Breakfast: grapefruit, scrambled eggs, a slice of black bread, coffee with skimmed milk and no sugar, or tea.
Lunch: 100 grams of roast beef, vegetable salad, a slice of whole-grain bread.
Dinner: chicken meat, cooked without oil, vegetable salad with olive oil or lemon juice.
My impressions and results
The creator of the south beach diet wrote that it was not a diet at all, but a system of proper nutrition, which you need to adhere to all your life. And although the menu of the diet can not be called meager, but to sit the rest of your life on some healthy foods is sad.
Therefore, I decided to stop at the end of the second phase, when the number of kilograms I needed was dropped.
What is good about this diet is that the diet is quite varied, the volume of servings is large, and the body consumes a sufficient amount of energy from food, which makes it possible to lead a normal lifestyle and not faint from exhaustion.
I felt great both in the first and in the second phases, I was actively involved in sports, which also gave positive results.
Naturally, I did not strictly follow the diet menu, just adhered to the basic principles and replaced many inaccessible dishes with more affordable ones.
Pleased that it was possible to eat in the evening, and this absolutely did not affect the result. It was nice to go to bed with a full stomach (but not stuffed to the heels), and not hungry, and only with the thought of food.
The diet seemed very satisfying to me, I missed some meals and replaced them with just a cup of green tea.
In total, during the 4 weeks of the diet, I lost 3 kg without any difficulties, the process itself brought only pleasure. I didn't see a need to move to phase 3, since I knew what to do with the new weight and how to hold it now.
I believe that the diet is the best way to get in shape for the summer season, and even for 2 weeks of the first phase, you can achieve good results.