Ginger…. Who in small towns heard about him some five or six years ago? Not to mention the application. And now in every store, among the packages with spices, it is easy to find ground ginger, and even the fresh roots of this oriental spice are not such a rarity in our area.
About the use of the miracle root for weight loss is now being repeated everywhere. Everywhere the same thing – coffee and ginger, ginger tea … I agree, the spice really has some properties. For example, after catching a cold, my spouse and I drank tea with the addition of ground root and recovered much faster than usual. But to use it for weight loss?
The first steps to harmony
Doubts were. And yet – I decided to try. New food decided to start immediately after the New Year, because, among other things, this root perfectly cleans the body, and after a lot of festive feasts this is exactly what you need. I reread a lot of information, I acquired not only dried, but also a fresh root, and I started …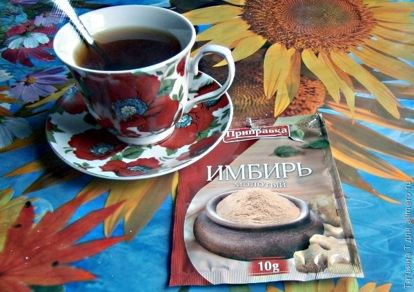 There were a lot of recipes for tea, but I chose the most acceptable for me – I added a teaspoon of grated root and honey (instead of sugar) to the usual green tea. I also tried to add a little ginger to dishes (especially meat), but my favorite didn't like the new flavor of my favorite food, so I started cooking with ginger just for myself.
Oh, it turned out to be very tedious. Cooking separately for the whole family, then still for myself, I spent a lot more time in the kitchen. And the extra grams melted at the speed of a tired snail. Somehow I lasted until summer, because I so wanted to look good in my favorite sundress. And, even though I gradually got used to proper nutrition, I began to get tired of the taste of spices.
The results of my diet
For six months of my diet, I was able to lose only three kilos, and even then, with great difficulty. And now I even stopped liking the smell of ginger, and this is an understatement. In general, this is a diet for a great lover, and I am clearly not one of them … In addition to everything else, I became aware of many contraindications to the use of this spice. This is, first of all, breastfeeding.
Also add ginger to food should be very cautious for allergies and people with kidney and gastrointestinal diseases. I do not in any way discourage such a diet, but I cannot recommend it. To each his own, and find a suitable diet, you can only try a few options.
Have you tried this method? And what are the results? Share your story.