I'm in the process of losing weight. Surrounding react to it differently. For example, my mother believes that a woman after childbirth must necessarily be complete. It is in the fullness of its beauty.
The husband supports my desire to have a beautiful figure, and my friends are divided into two camps: slender people think that I need to lose weight, and full, that I am so good. My father considers losing weight in any of its manifestations as a tribute to fashion. What is it all thinking about health or just exposed to the movement of fashion? Now I will tell about my observations.
When I decided to do my figure, I was led by common sense. After giving birth, I have 18 extra pounds.
My entire wardrobe has become me hopelessly small. It became hard for me to walk long distances. I also noticed that it was hard for me to stoop. It was so unusual and even scary!
My back periodically began to hurt, my legs began to get tired. I realized that this is all due to excess weight. And I need something urgent to do about it. And I began to pick up a program for losing weight.
My friend is too thin
But my friend Alina is losing weight because it is fashionable. Moreover, it seems to me that for Alinka it is important that she adheres to a certain diet and receives plumb lines every week.
A friend talks about her weight loss with such a challenge, as if she had bought a very expensive item and now she is bragging about it.
And she already has a very critical weight. She is very thin! Have you seen fashion models with bones protruding and things hanging out? So these models on the background of my girlfriend look pretty attractive.
Alina no longer has those roundness, which men had previously stared at. But there appeared, as she herself says, a fashionable angularity.
No, I honestly do not understand people like my girlfriend. She already can not eat normally. Why lose weight if your weight is already reduced as much as possible?
Mom losing weight reluctantly
My mom decided to lose weight because she was diagnosed with obesity. Since my mother has a respectable age, she thought about her health. In general, she was a big half of her life and felt good about her.
Mummy is losing weight under my close supervision. Or rather, if I do not control her, then she may deviate from her diet. Therefore, I can say that mom is one of the third type of people – losing weight for recovery.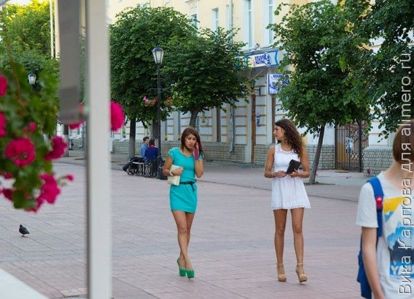 Draw conclusions
It turns out that everyone loses weight for something. Someone adheres to fashion, someone cares about their health, and someone just returns to his form, like me.
And I also think that common sense should be in everything. And the way my friend Alina can bring herself to anorexia.
And how do you think, why now many have become engaged in his figure? What is it – fashion or necessity?