In our time, if you constantly spin around in society and use gadgets, the topic of weight loss pops up every day. Well, actually, I noticed that somewhere anywhere, and there will be some kind of advertisement, video, paid program or something else. So losing weight is a real necessity or a stereotype imposed by society?

Glossy magazines, television, internet
Girls, hand on heart, answer, do you often find in the media the words that you should not lose weight? Perhaps this slips, but rarely.
Thousands of ways of presenting information are concentrating on one thing: LOOKING TO LOSE In this case, all felled indiscriminately in one pile. It makes no difference 50 kilos in you or 100, you are 155 cm tall or 190, age 18 or 60, there are chronic diseases or not. It is necessary and that's it!
Somehow we ourselves do not notice that we are picking up this wave and begin to evaluate ourselves and those around us from precisely these positions. You will see a little blouse wrinkling on your tummy, and that's it, the day is ruined! In your head there are options for training, power cuts and the feeling that at the moment you are unhappy, and happiness will come when this fold disappears!
For people is not something full, but plump, changing attitudes. Many under the influence of this propaganda write them off in second grade. And at the same time, they are very surprised if they achieve faster career growth or better arrange their personal life.
Let's not forget that money matters in life. All these glucose wafers, diet pills, special simulators for problem areas, dietitian receptions are first and foremost a business!
People (especially women) will always want to look good and even better than they are now. Propaganda is constantly driven into the brain that we have not achieved perfection in this matter. A woman starts and falls on this trick.
Personally, I thought about another aspect: they want to deprive us of our individuality! Well, really, look at these advertisements that promise slimming, beauty, brilliant appearance. After all, all the women on these banners, in these videos are similar to each other!
Personally, I do not want to lose my individuality. And I like that people are different. If they are all like a carbon copy 90-60-90, then it will be some kind of perversion. Look even at the animals. One is longer, the other is shorter. One is fuller, the other is thinner, etc.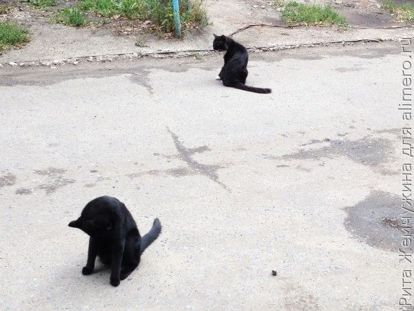 When I look at the girls (I have one such colleague), who cannot sit down to eat normally (they immediately count calories), take a quiet drink (they immediately enter the number of ml in the program on the smartphone), it terrifies me.
All day to keep it all in my head and think constantly about it, calculate, you can also go crazy. And most importantly, miss something important in life. So much attention to this side of life takes a lot of time. When to read, when to learn something new, when to think about loved ones, about your inner world, self-education? At the same time there is a scant part of the time! And in the day just 24 hours.
There are real problems with overweight. You can not be mistaken if a person has obvious obesity. Only after all in our century women with a normal physique are terrorized.
And the worst thing is that the thinner the girl is, the sometimes she is more fanatically suited to losing weight, bringing herself to anorexia. It really becomes scary when a girl with 45 kg of weight refuses to eat a piece of cake once a year on her birthday, fearing to get fat. This is a phobia.
I am for the adequacy. If there is excess weight, why not to lose it? Just do not run around a person. This is his life and his appearance. If he wants, he can, he will fold. And if a person is comfortable in the weight of 70 kg, why should he lose weight up to 60?
Too much in our time imposed ideas and patterns. Let's think all the same with your head and have your opinion!