Sometimes the motivation for losing weight is not enough. Many of us are accustomed to compete in this business, or at least have like-minded people who will not allow them to give up on the way to weight loss. But when in the immediate environment there is no one who could support us in our endeavors, the omnipresent Internet comes to the rescue.
Yes Yes! And the Internet can become the main assistant in losing weight. And I'm not talking about the fact that here you can find a lot of diets, programs for physical activity, as well as the experience of those who have already lost weight, which is simply unrealistic in itself. I am talking about the fact that on the Internet you can find decent partners who will help keep yourself in shape. Well, if you want, then even rivals.
So, I will tell you what discoveries in this direction I made for myself, studying the waves of the global network.
Keeping your diary
Today, numerous sites that are devoted to the topic of weight loss, offer us to keep their diaries, which will be available for viewing to all those interested.
The essence is – you need to talk about your process, achievements, nutrition, sports, upload photos before and after. Of course, all this is subject to heated discussion, approval or criticism. But in this there are many advantages, in my opinion:
– standing on the path of losing weight with the coverage of the entire process in the network, still helps not to break. After all, your achievements are monitored, worried about you and enjoy your results.
– posting photos before and after with the receipt of subsequent comments like – Wow, how you lost weight – very much stimulates further movement.
– If you talk about nutrition and physical activity, you can get valuable advice from more qualified people in this matter. This is especially valuable for beginners.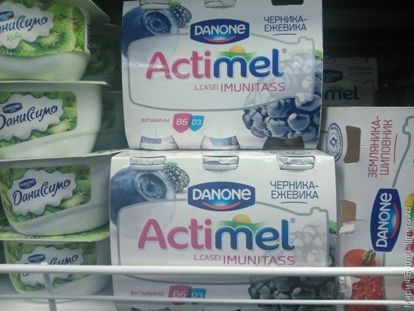 I have a friend who from the very beginning of his weight loss, or as he calls it a healthy lifestyle (healthy lifestyle), laid out everything in his diary, which he organized on his page in one social network.
Everyone encouraged him, was interested in the results, evaluated the photos in the process – and he could not fail because of such publicity. After all, everyone was waiting for deeds and accomplishments on his part. And it helped him a lot – he lost weight tremendously!
Contests for those who lose weight
If you do not have enough competitive effect in the fight against obesity, and besides the motivation you want to get a valuable prize – then this is your option. As I discovered, such contests are often held. The winner is the one who shows the best results in the process of losing weight.
The only thing that confuses me is the criterion of the maximum weight dropped for the entire period of the competition. Yes, there are such performance criteria in some of them.
Here, of course, you need to understand that it will drop a lot at once and in a short time can have a negative impact on health. Therefore, when deciding to participate in such a competition, you need to choose the one with the most optimal system for choosing the winner. After all, we are all different, and we also have different initial data.
Projects for losing weight
I really like this option. Often such projects are called marathons. The group recruited wanting to lose weight.
The entire process is monitored by qualified specialists – they direct, give recommendations and valuable advice. In general, they provide comprehensive support, including psychological. Sometimes here, too, you can get a valuable prize, but, in my opinion, this kind of professional help is very useful for beginners.
If there are no close people who are ready to help you in the process of losing weight, they can be found online. You can cooperate with the girls and follow a program together. This allows you to control each other, support, help not to break.
By the way, as I understood, there are a lot of people who want to find like-minded people on the Internet. Sometimes it is difficult to tune in to the result and reach it alone. And here at least some support!
Share, and you asked for support while losing weight on the Internet? Please tell us about your impressions.